[Adv] Dressabelle - Apparels suitable for anywhere, any occasions
Tuesday, January 10, 2012
Hello everyone! I hope your week has been great!
Mine's been crazily busy, as usual, which explains why there isn't a single post for the entire week, hehe.
Not too long ago, my family and I went to Peach Garden at Orchid Country Club for brunch. You see, all of us love dim sum a lot, and we've been trying out different places every month - currently, our favourite is Yum Cha at Serangoon Gardens!
The food at Peach Garden was so-so actually, not as good as what hungrygowhere.com reviewed. In fact, their service was worse. -__- It was so terrible I had to tell the waitress that
"what the internet said was right, the food is so-so, but your service is terrible."
LOL the waitress kept quiet. The chrysanthemum tea we ordered was bad as well, it was like drinking warm water. Zilch taste of chrysanthemum please! :(
But of course, having great company makes everything else better. Sis #2 gave us the treat because she just got her first pay, and I went around distributing angbaos to my mom, dad and grandma because I just received my bonus then too. (Big harvest for them omg!)
This was my outfit of the day - the Gathered Blaise Dress that I wore for Christmas Eve! Words cannot describe how versatile this dress is - I can almost wear them to anywhere: Luncheon with family, dinner with friends, work... If I can only use a word on this, it has to be
value-for-money
.
Then on the first day of 2012, I went back to Christ the King church for Amanda's baptism session! Baby A was totally adorable please, even though she didn't see me for at least a month, she still smiled at me when I waved at her. Sighhhhh. Such a charmer, this girl. :)
The session was relatively quick, even though there were 9 babies up for baptism - the most number of babies the church had for quite a while. And of course, it has to be Dressabelle's dress for the occasion.
This is Dressabelle's Pleated Reversible Dress - and I'm wearing it in Navy for the day!
Then moving on some few days later, I had the honour to host a cooking demonstration with celebrity chef, Eric Teo.
Mmm.. same same, but different?
That's right! This time, I reversed the Pleated Reversible Dress and wore it in red. Paired it with a pair of pearl & gold earrings and Maybelline's lipstick in Wine Red, this outfit is rockin' good for the upcoming Chinese New Year don't you think so? :)
The sash is completely removable, and I like to reverse the colour from my dress to show the contrast. What do you think?
Talking about Chinese New Year, I'm excited to show you this beautiful number that I've received along with my Reversible Dress: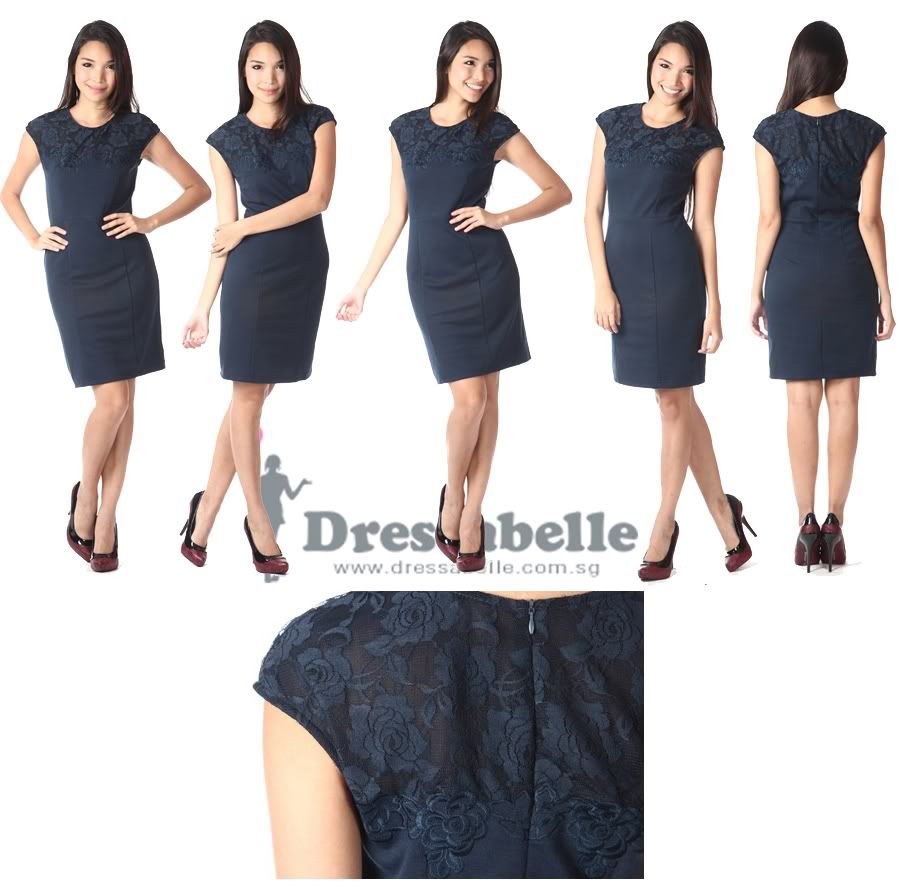 The Oriental Beauty Dress in Navy.
Yes! I chose this to be worn on the 2nd day of CNY (which explains why I haven't worn it out yet).
LOVE THE LACE DETAILS.
If you haven't gotten your Chinese New Year clothings yet, maybe you can take a look at
Dressabelle's latest collection - #259
. I really love this one: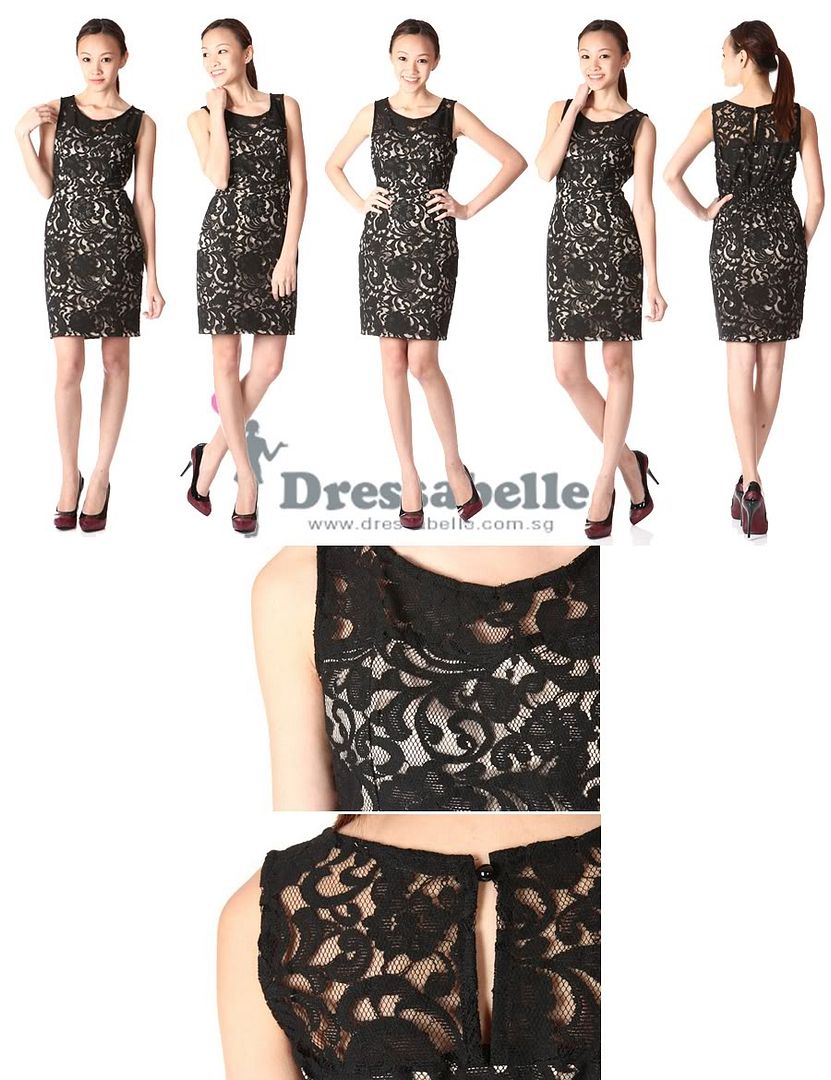 So prettayyyyy.
The Pleated Obi Wrap Dress is very charming too!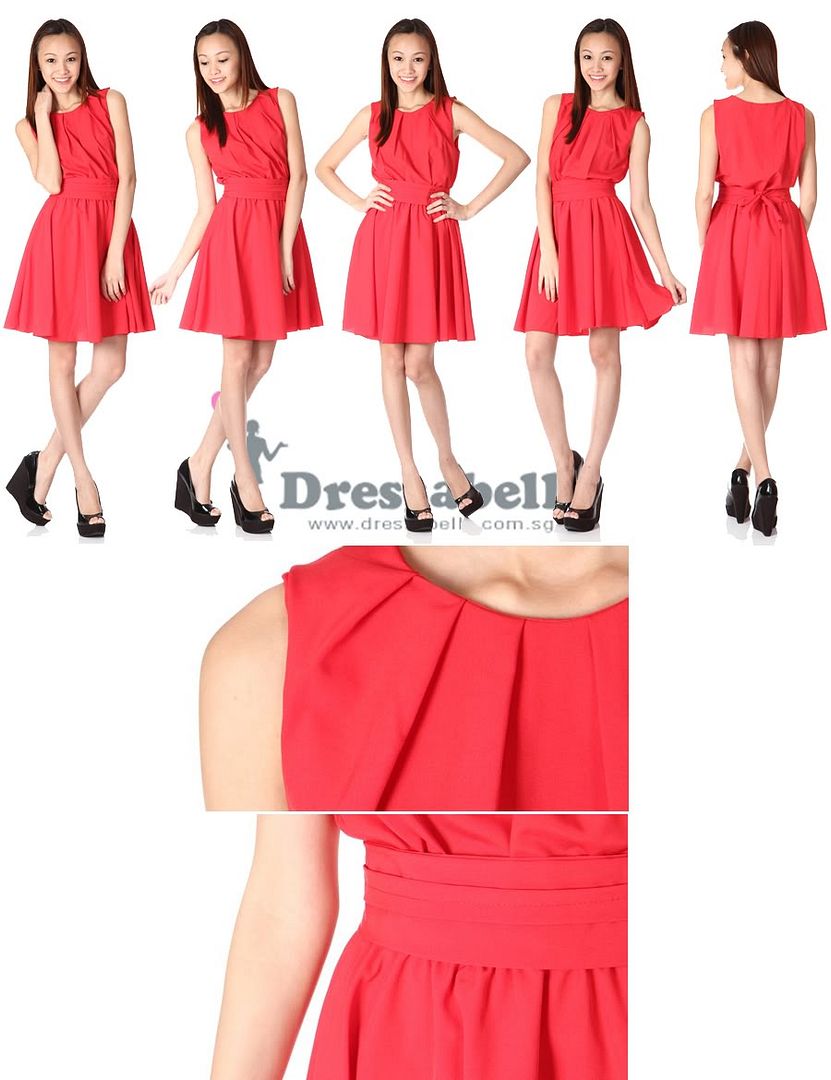 Ok, gotta leave you guys here to drool over the clothes. More fashion peeks next week, till then! <3