Tuesdays iWANT #10 - PlusPink.sg!
Wednesday, November 17, 2010
Anyone watches America's Next Top Models here?
Well, I do. I'm quite an avid fan of ANTM because it's something seemingly like what I'd love to do, look hot, pose, take loads of pictures, strut down the catwalk aisle with a sexy pout, but I think I'd never be able to do it.
At 1.67m, it is considered too short in the modelling industry, and being a size 8, is an absolute no-no.
And I'm not even talking about my backside, who has a life of its own.... growing at a monstrous rate. :O
But that was until in 2010, where ANTM Cycle 10 came along, that totally changed my opinions about being bigger size.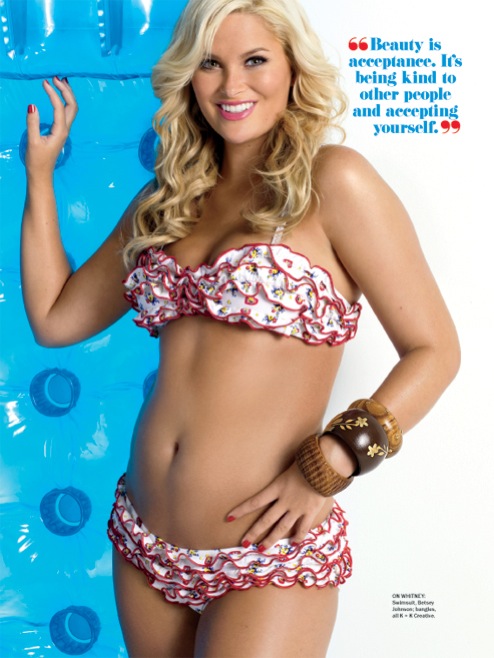 What is this? This ain't fat. This is beautiful!
So what is the point of my post today? The point I'm driving across is:
Every woman can be beautiful. It doesn't matter whether you're big, small, tall, short. It is what you wear, and what's beneathe this beautiful body of yours.
Being size 10 and above is not easy, let me tell you. First things first, most of the blogshops stuff are too small to fit into a size 10, let alone anymore above. That makes online shopping extremely annoying, because most of them are the
"can see, cannot buy"
category.
Now ladies, feast your eyes today. We have a blogshop specially catered for plus-sized ladies, and actually carry awesome dresses!
Introducing,
PlusPink.sg
!
Let's take a look at
PlusPink
's upcoming collection, shall we?
I love the purple toga dress! It's so chic... and
purple
. :P
If you had
followed my page
(if you haven't, please support me!), you would realize I was so into purple yesterday, I wore a purple dress, painted purple nails and wore purple bangles unknowingly, until I reached the office and half day into work. :O
But still, I think purple is nice!
Here's another part to the upcoming collection in
PlusPink.sg
:
I think all these dresses do well as office wear, especially if you wear a jacket over it! I love bright prints to work... except that my clients may not really appreciate my polka dots. :P
All these colours just totally brighten up your day, I swear!
If all these new and upcoming collection didn't catch your eyes, you could always check back with them on their site with their "What's Available" section. Here's some for you to look at!
It's so pretty you should have seen my disappointment when the ladies from
PlusPink.sg
told me they would all not fit me. T___T
Anyways! Ladies, if you're interested with the upcoming collection, rejoyce!
It's coming out tonight at 8PM!!!!!! :D :D :D
Show off the discount code to our friendly staff at
PlusPink
to enjoy 5% off all apparels, only for readers of thesuper-girl. You would also get to enjoy free normal postage!
Not only that, if you join PlusPink's
mailing list
, you get to enjoy exclusive member only promotions, brithday treats and previews. There's also a
facebook fan page
you could join too, if you like them! :)
Now you girls have no excuses to say you've got no nice apparels to wear. ;) ;)