Weekend in Brisbane!
Tuesday, September 23, 2008
And so, my short getaway ended last night when I touched down at 8PM. It was great to hang out with Shiming and Jerry. Gave me loads of time and space to sort things out and all. :D

And Man Utd drew with Chelsea. I'm not surprised la actually, since when things has gone the way I wanted?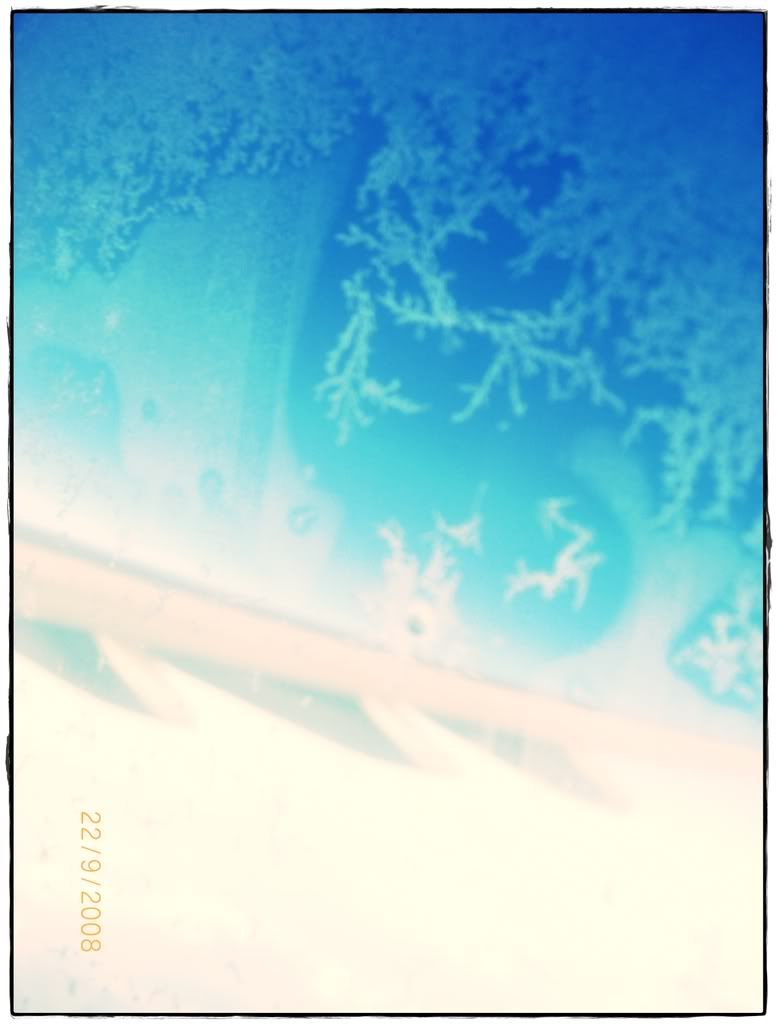 Even though I did say that the very reason I wanted to go Brisbane was to take a breather and stay away from things and people and all, look who I had dinner with.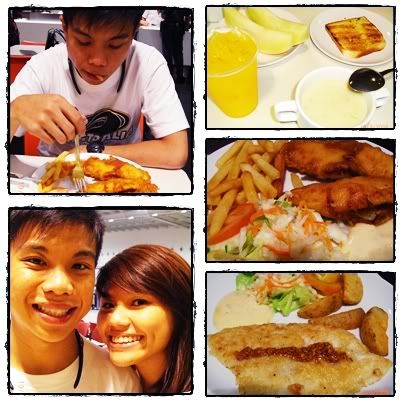 From being together and until we broke up, this is the first time he managed to have time to send me off to some other countries. Don't deny that I missed him, and I was really happy to have dinner with him before I flew off.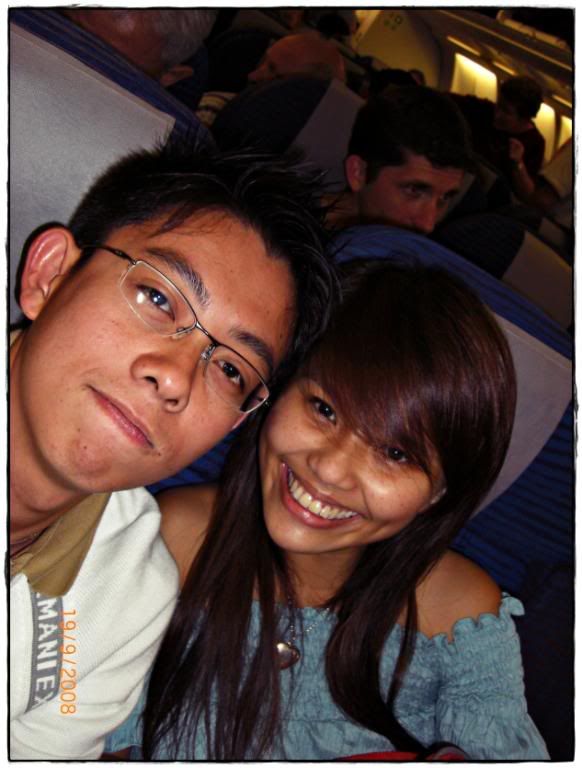 Met up with the travelling partner and we started on the 7 hour long flight. Didn't help I was emo-ing all the way and it kinda got onto his nerves. LOL. Qantas flight entertainment was pretty good actually, I caught several movies on my way to and fro.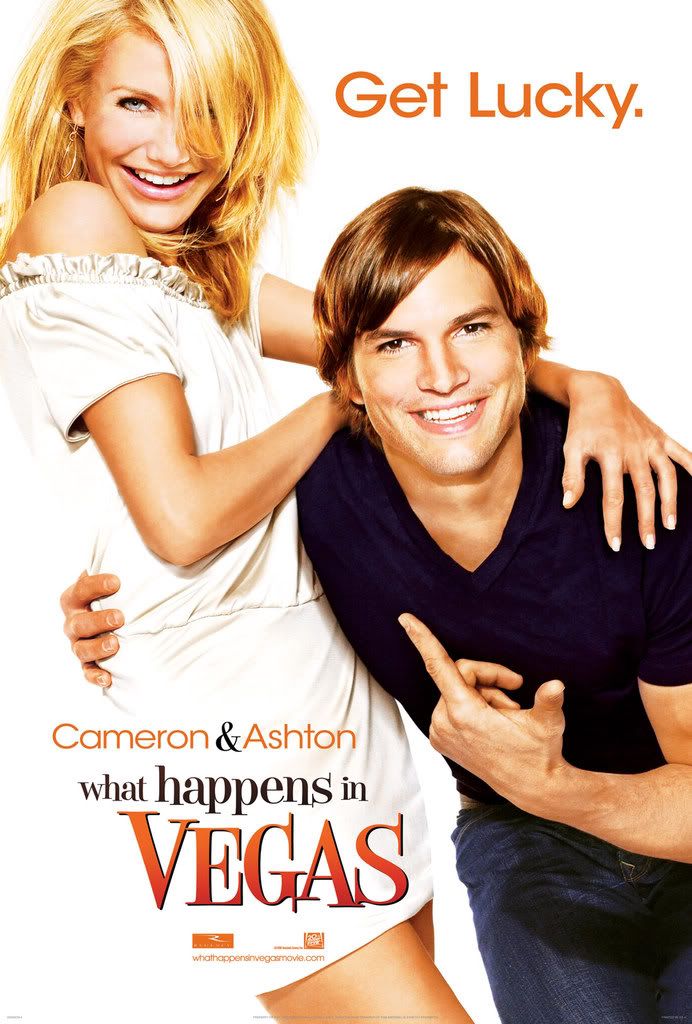 What Happens in Vegas.

Ok this IS supposed to be a comedy, of how because these 2 fellas got so dead drunk they got married unknowingly and then eventually they struck a jackpot of probably 1.3 million dollars and then the court made them stay together to make the marriage work..

And eventually, it did!

It got a little boring half way through the show, but I love the ending. I love shows with happy endings, just like how I'd love it if it applies to real life too.

(FUCK THIS IS SERIOUSLY EMO RIGHT!)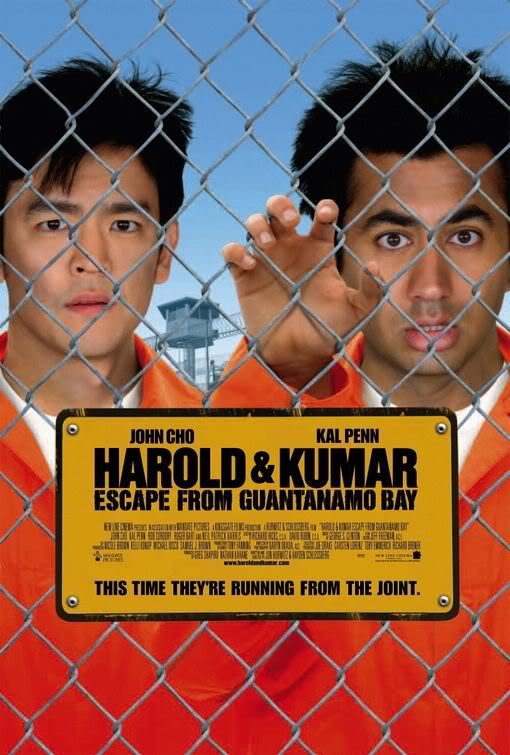 Harold and Kumar - Escape from Guantanamo Bay

So I thought the next movie I should catch, should be less towards the LOVE side since happy endings make me emo, sad endings make me emo even more.

Turns out that the ending was also a happy one, with Harold finding his supermodel angel girlfriend, and Kumar got his ex-gf back. Geeezzz!!

But the show was seriously funny. Imagine I was trying to drown my chuckles at 2AM in the morning when the whole flight of people are asleep! :X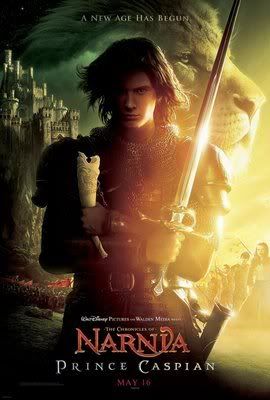 And then I caught Narnia, Prince Caspian on my return flight.

THEN, I realised, fuck. I'm watching all these shows now because I had intended to watch it with Edwin, but turns out, weird time schedules and all and I missed the shows totally.

They say Wall.E is good. Anyone hasn't watched it and would love to watch it with an emo girl? LOL.



Day 1 - Shopping in City, Caesar's, Casino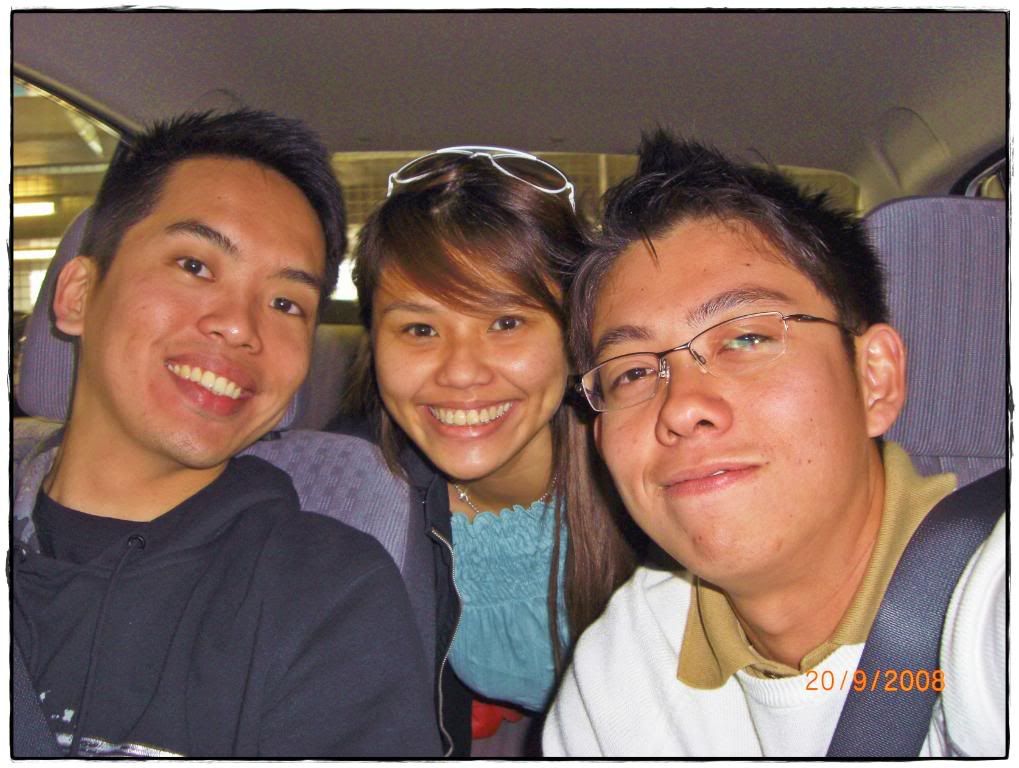 So 7 hours later, we finally reached Brisbane and Jerry had been waiting there for an hour or so because our flight was delayed! So sorry dude. Hahaha!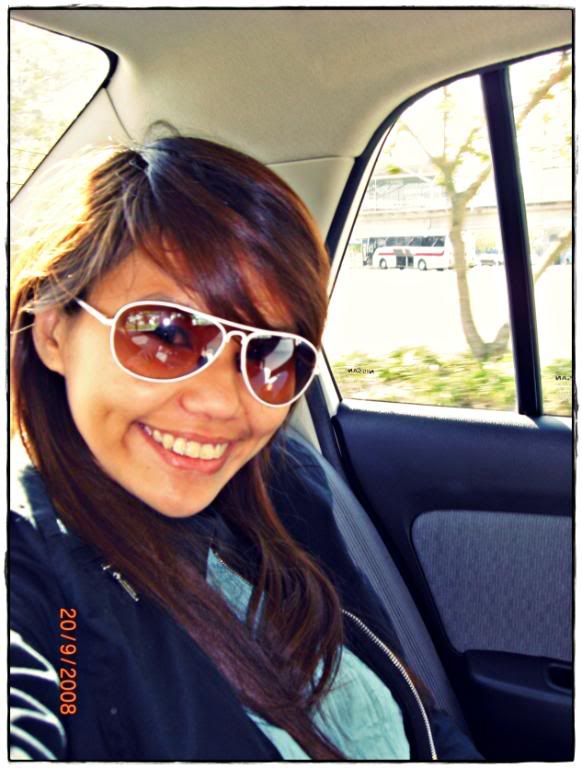 Sitting very comfortably in the car. Why would I not be? I had the entire backseat to myself!!




First meal in Brisbane was Brumby's. It wasn't too bad, actually. But I'm just not a fan of shepard pies and bread and milk and what not.
So I had some curry beef pie, which I ended up only eating the fillings. :P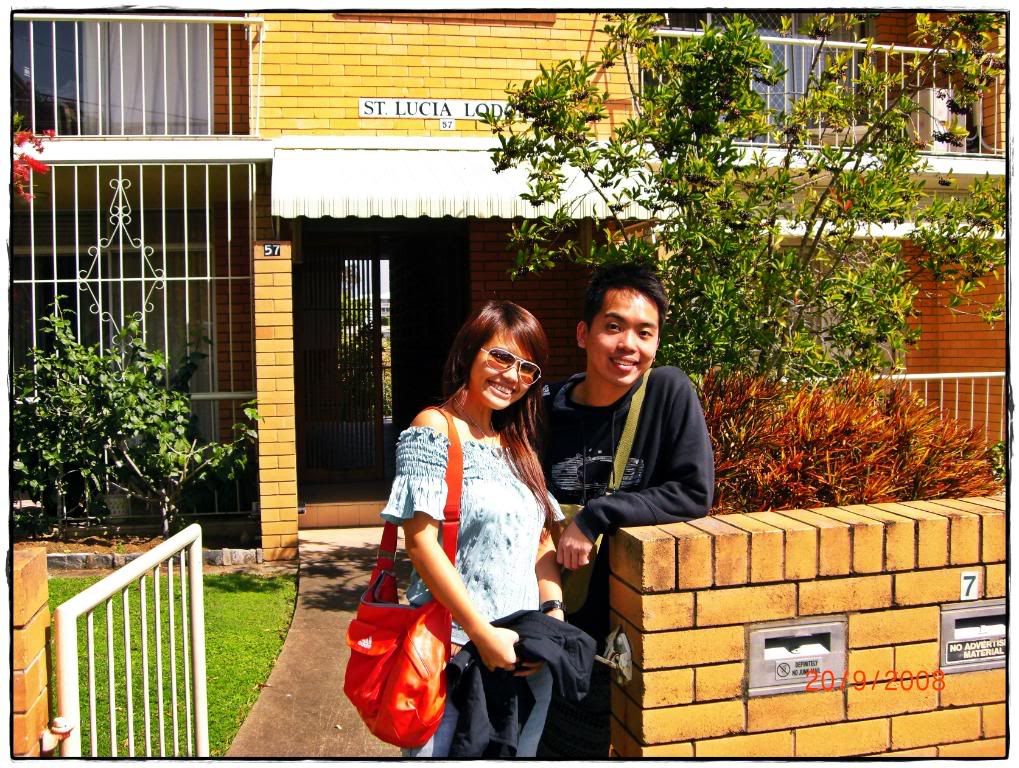 So this is our crash site for the next 2 nights! It's a quaint little apartment along Brisbane Street and I LOVE that place immediately! It's quiet, dainty, and chilly you don't even need a fan at night. Ok probably cuz it's Spring now. :D

There are some flies and creepies still managed to come into the house, despite the nets and all though. :\

Queensland is such a beautiful place, I am indeed contemplating if I should just go over for 2 years, and finish up my degree. And when I come back, I'll be 25! Just nice to step right back into working society.

Accomodations and applications are of no problem.. but where to get the money ah?

Girlies from Uni of Melbourne, Uni of Queensland and Uni of New South Wales, please do help! I'm planning for a degree in Communications, and currently so far, I only have Uni of Buffalo from SIM, and NTU Mass Comm in mind.

Which can be pretty sucky because I would try not to do a part time in SIM.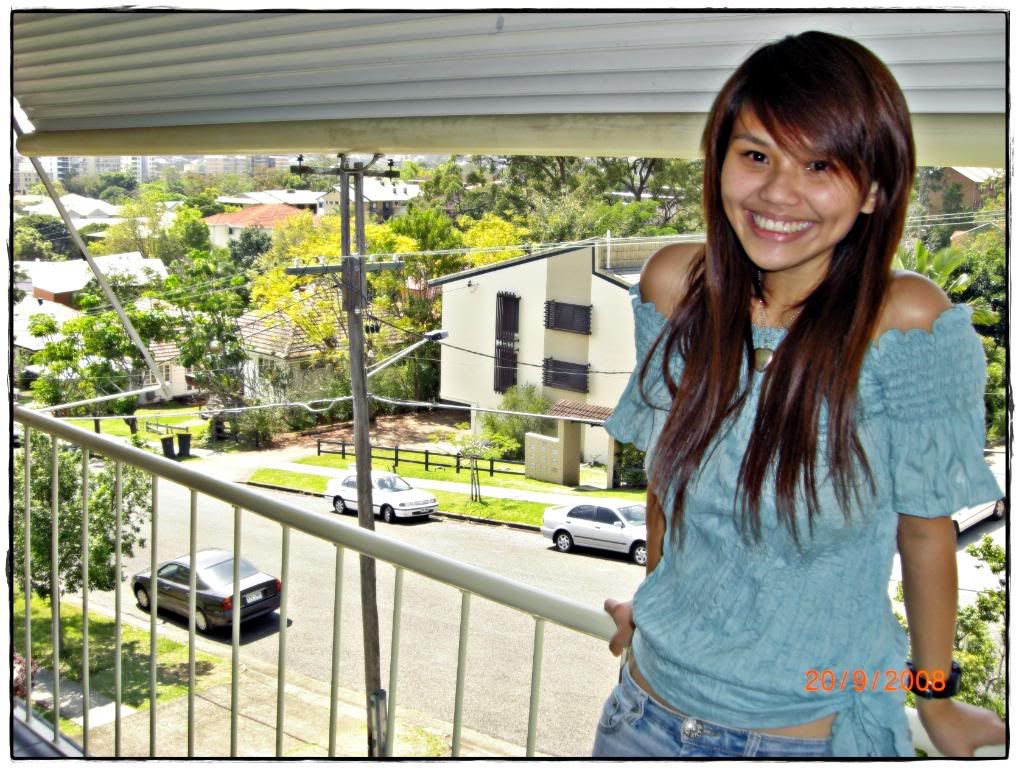 The irritating part about this apartment is that it's situated uphill. Imagine I have to walk downhill to school (easy!) and then climb up the hill to get back home! O.O

Imagine if I were drunk. The staircases were super dark I couldn't even see the steps when I'm sober. Hahaha!

Then again, people should go there to study, not to waste money and get drunk right?




This is Jerry, the "landlord" who had to sleep in the living room, the "chauffer" who drives us around, and the "butler" who had to put in bedsheets. :P

Thanks so much for everything! From renting of the car to driving us around to sacrificing your wonderful bed. :D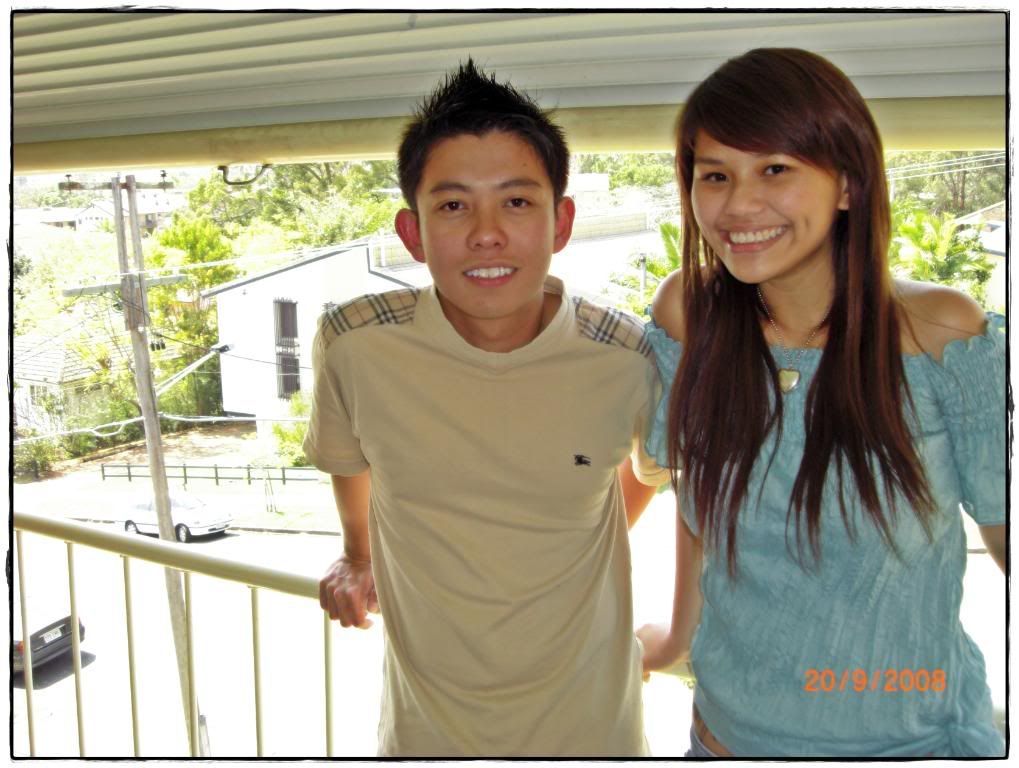 The travelling partner who kept his word and paid for all of our meals. Heehee. Jerry and I really tan dio and we ate so much! Super cheapo right. :P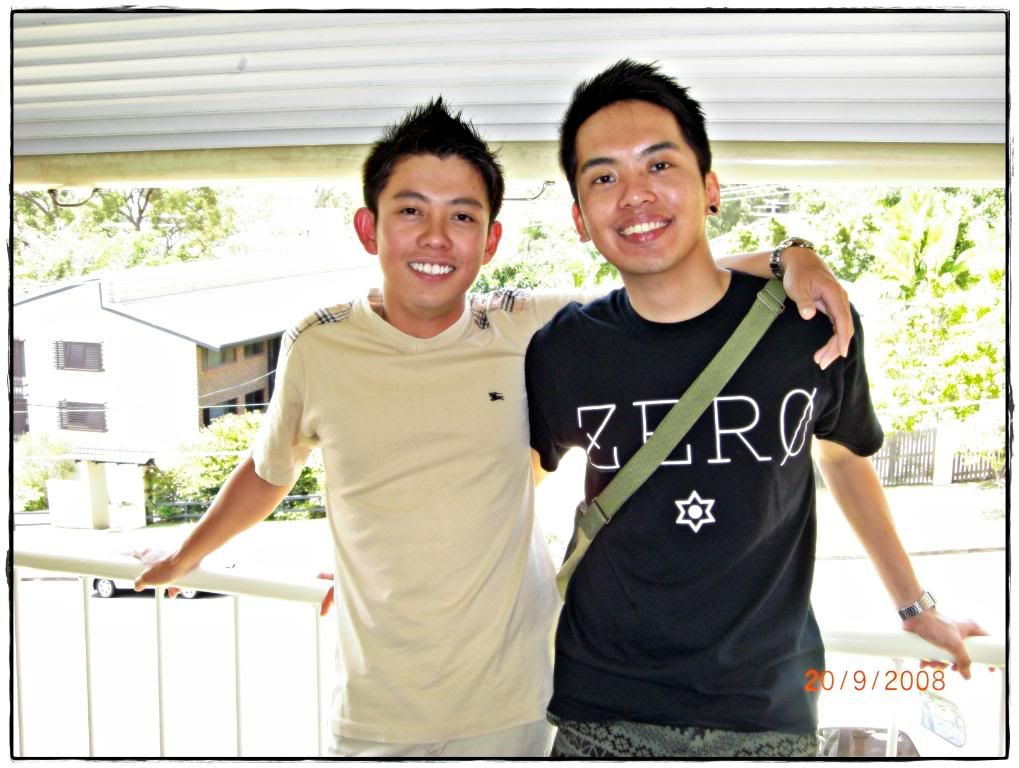 And the most amusing thing is that.. they were all Edwin's colleagues. And yes I wish Edwin was there too. Actually, it was in the plan but well.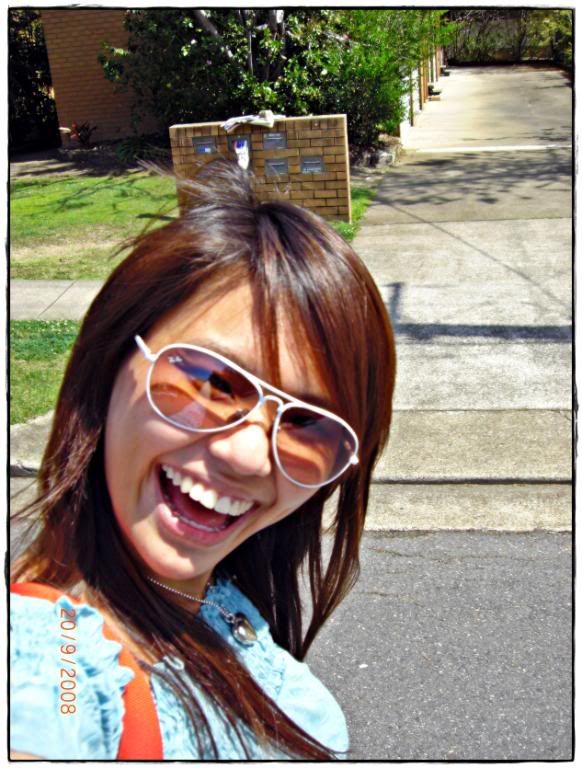 So we dropped our cars and we decided to take a boat to the city! Super exciting right. Imagine you have to take a boat to the city every single time!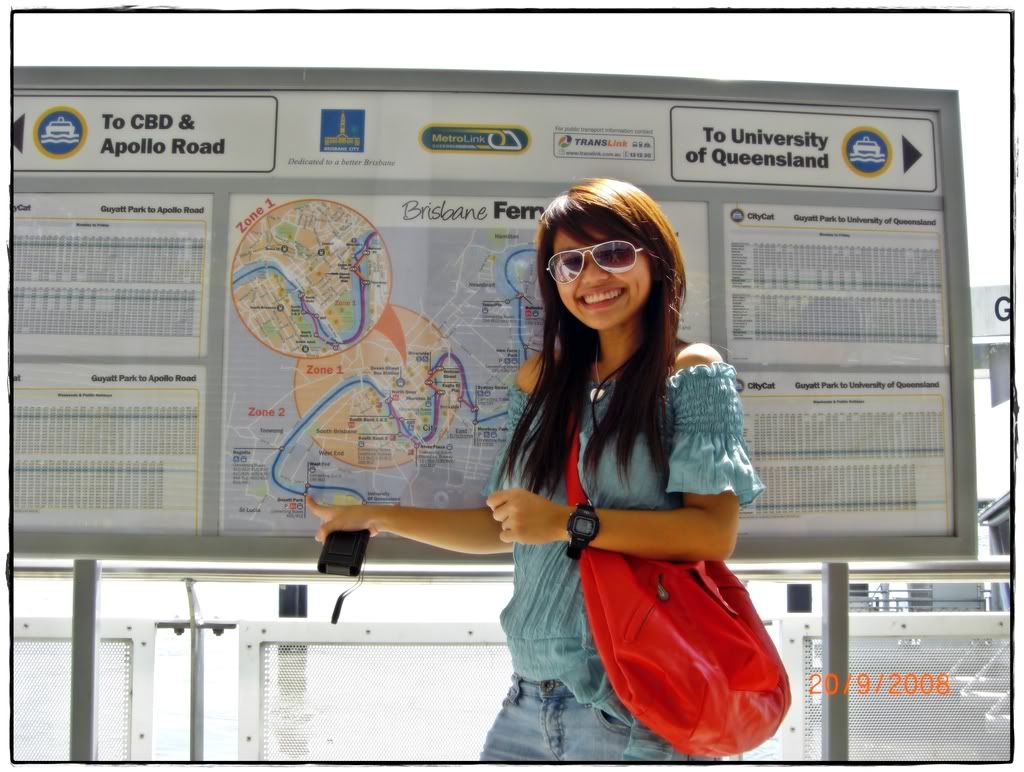 Pointing at where we were. Hahaha!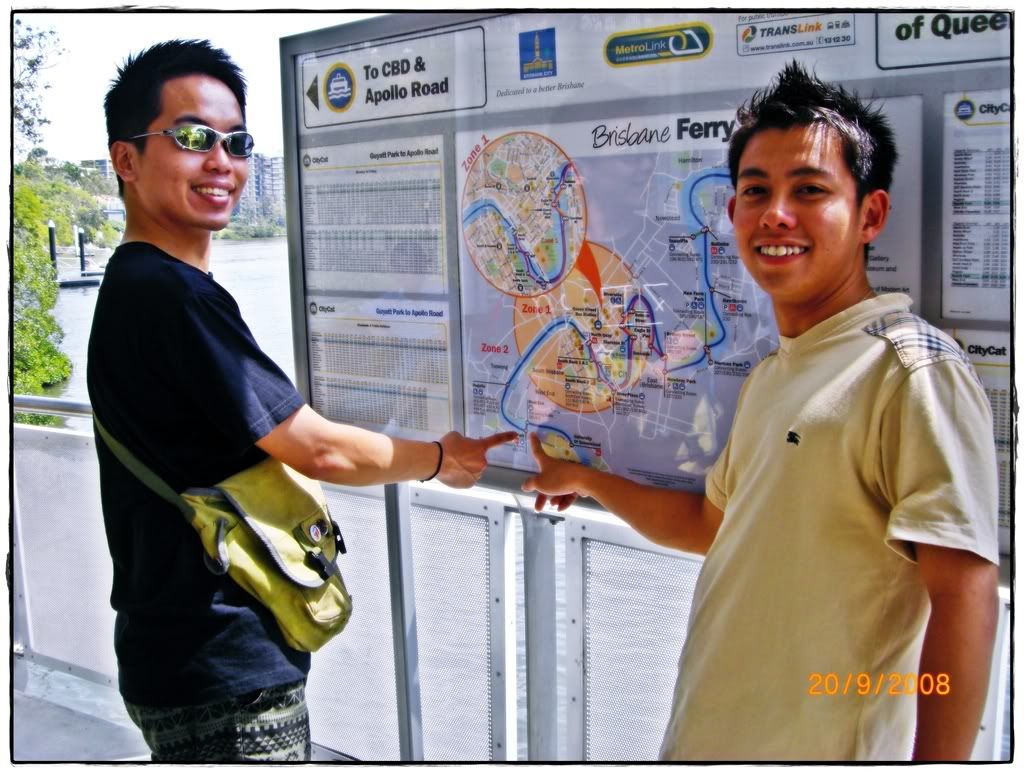 I thought I'd be a little seasick (which I turned out to be) but after a while I was fine so all was good!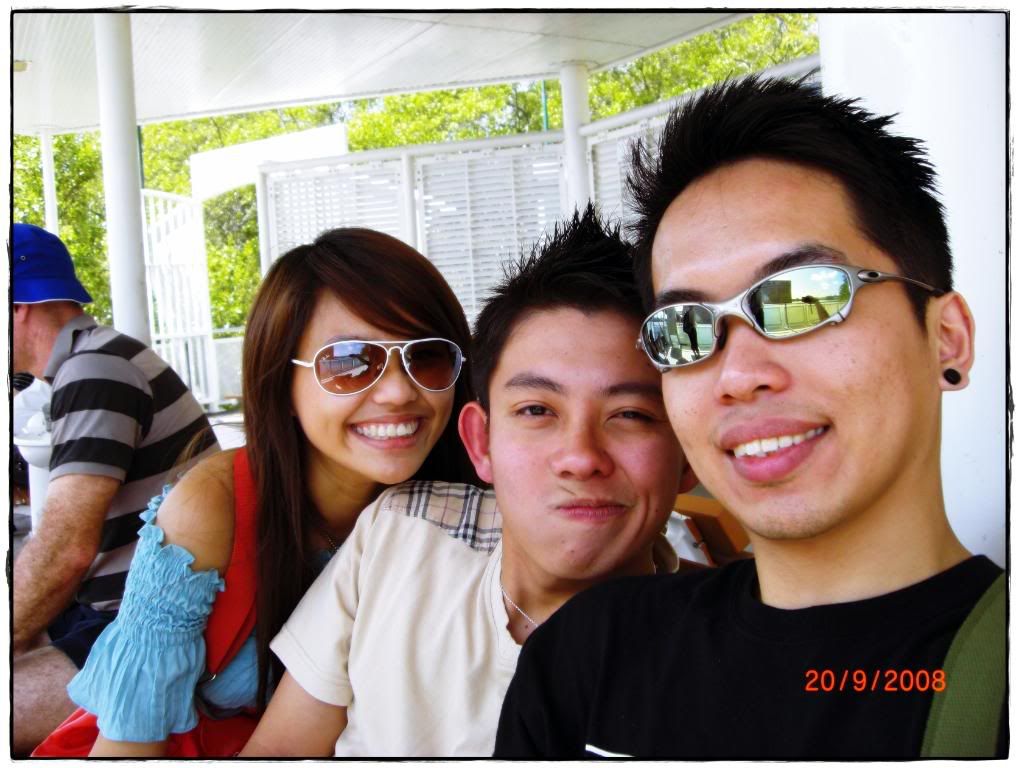 We acted like totally retarded tourists I swear.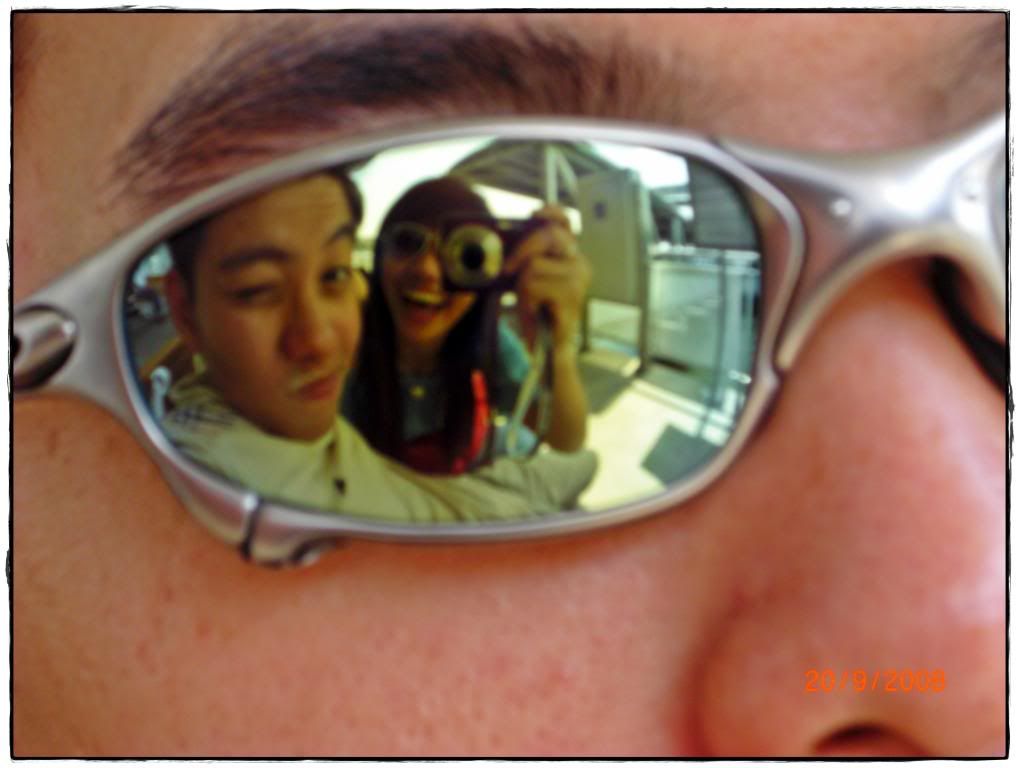 LOL. I was saying that every time I speak to Jerry while he was wearing his shades, I have the tendency to "look into his eyes" because I need to check my own reflection.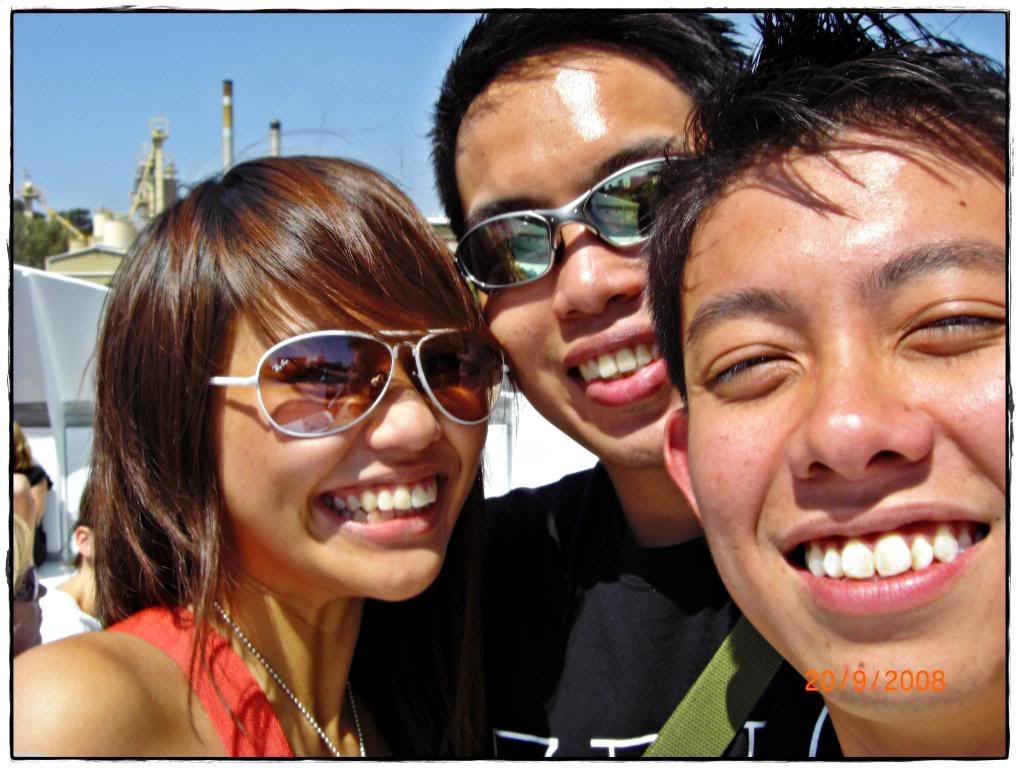 We're on CityCat! Tickets cost $4 for adults, but you can use it for buses and the boats throughout the whole day! So quite affordable if you just want to travel and alight and look around. :D




The first thing we saw was the Australian Treasury. Better well put it as the Australian Casino!!!

So we decided to head down to the Casino at night, hopefully to win some money to cover the trip! LOL.




So it was SHOPPING in the City! We headed right into Cotton On to grab some clothes, and then we moved on so swiftly my wallet just grew lighter and lighter from every shop I emerge from!

Eventually, I spent my entire $250 on clothes and clothes only I think. :X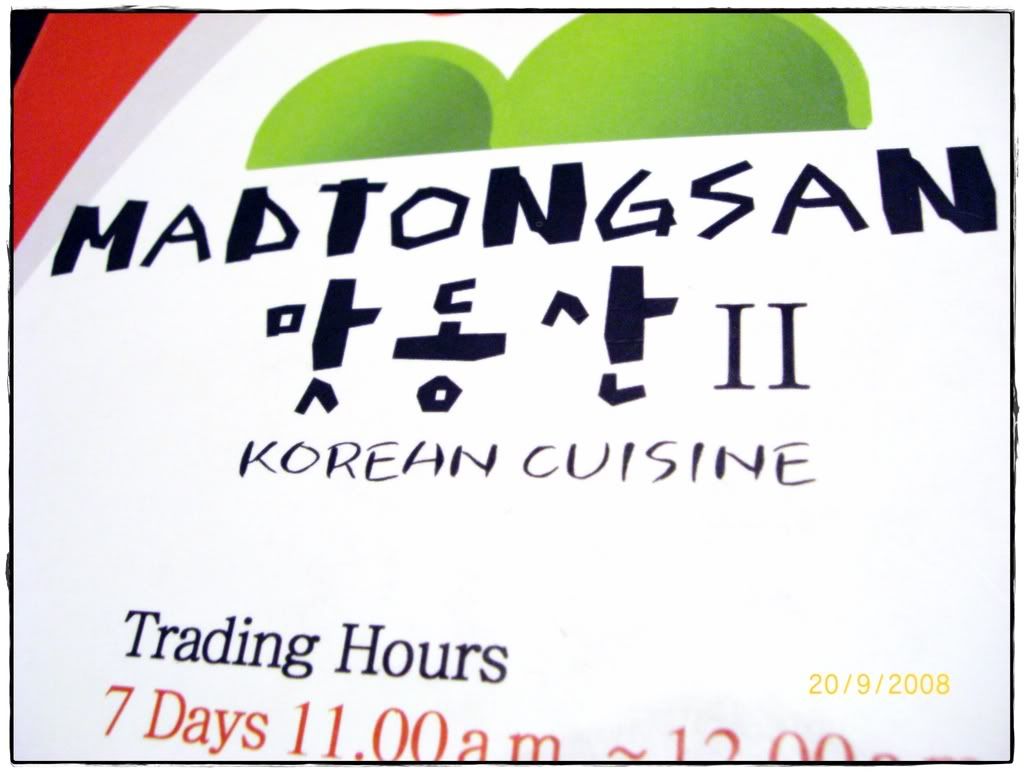 And we had Korean lunch on Day 1!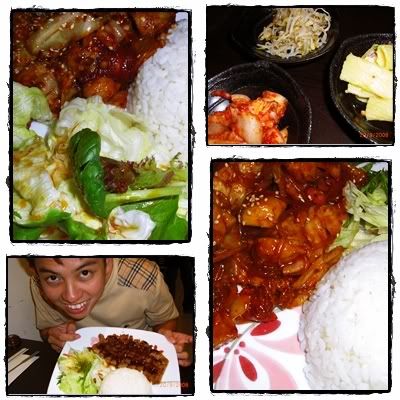 I didn't really like the korean food because it wasn't as korean as I was expecting it to be? My pan-fried pork wasn't spicy enough, the kimchi wasn't spicy at all.. Jerry's chicken tasted a little funny (spicy though, he was perspiring like siao) and Shiming's fried pork's sauce tasted weird. LOL

But I think that was one of the best meals we had because we were rushing here there and everywhere we didn't even sit down to have good food! :P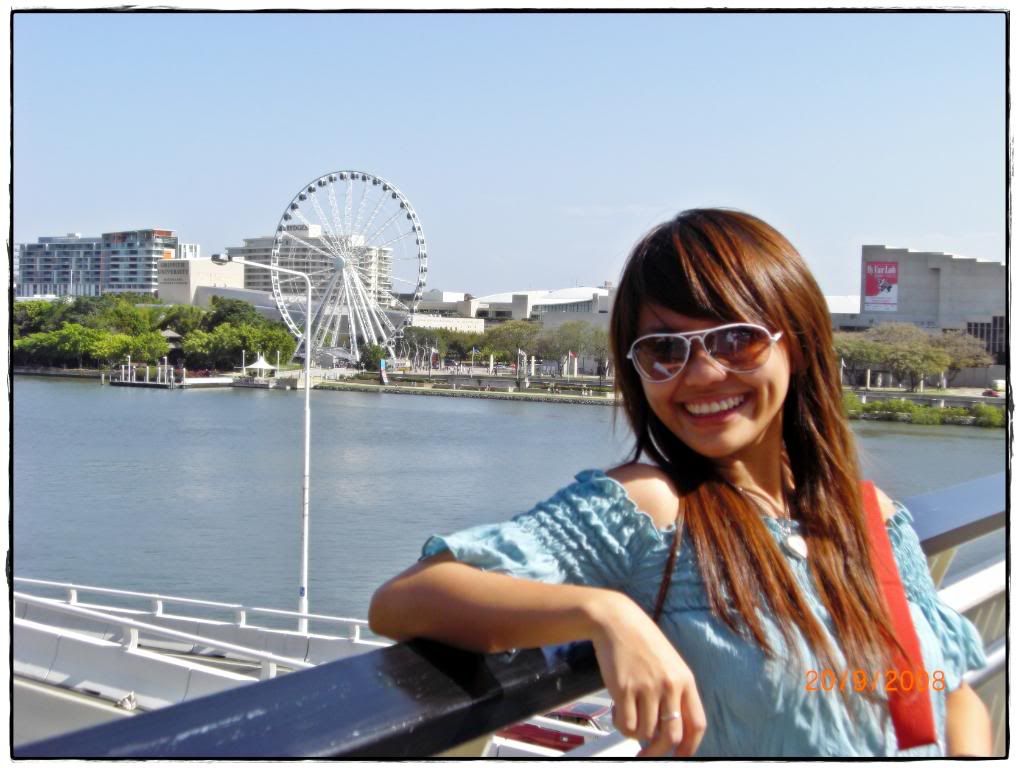 We headed to South Banks for a short walk after lunch and it was good exercise. LOL.




It was a pretty, sunny day! We were lucky because the few days prior our arrival, it had been rainy and dark and it was the first sunny day since Spring. :D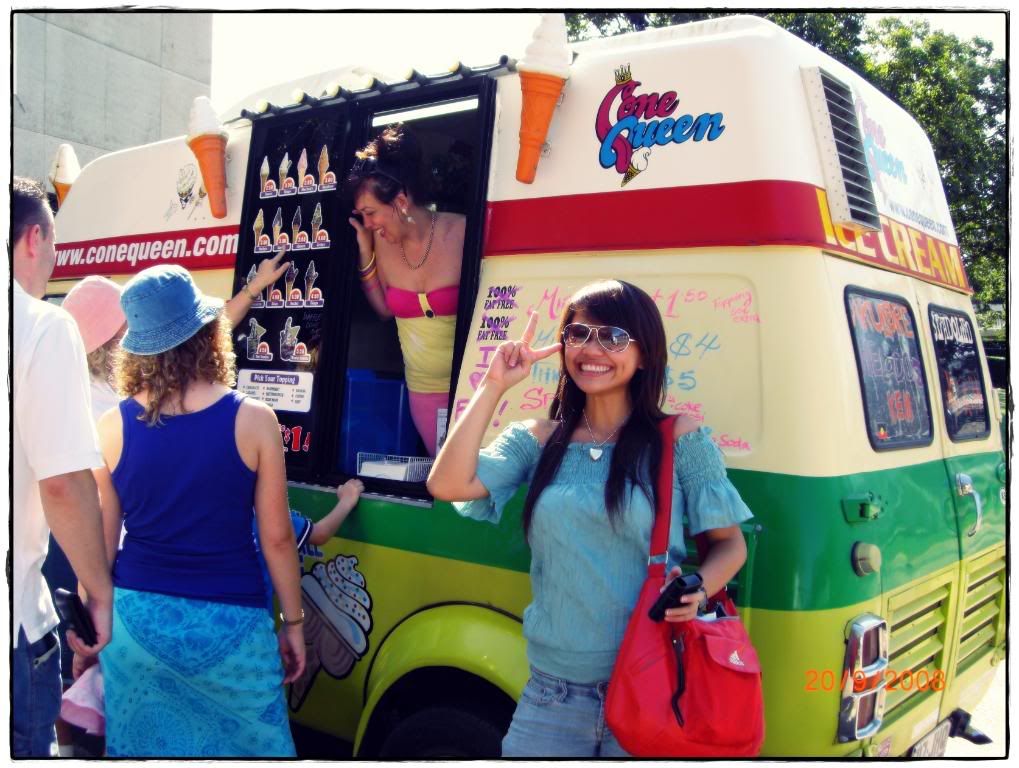 If only I was less full, I'd have bought the ice-cream. It looked so good!!!




There's this man-made beach in the middle of the park and it was so cool! And there were loads of street buskers and this particular one was really good. He was sincere, skillful, and most importantly, he's funny!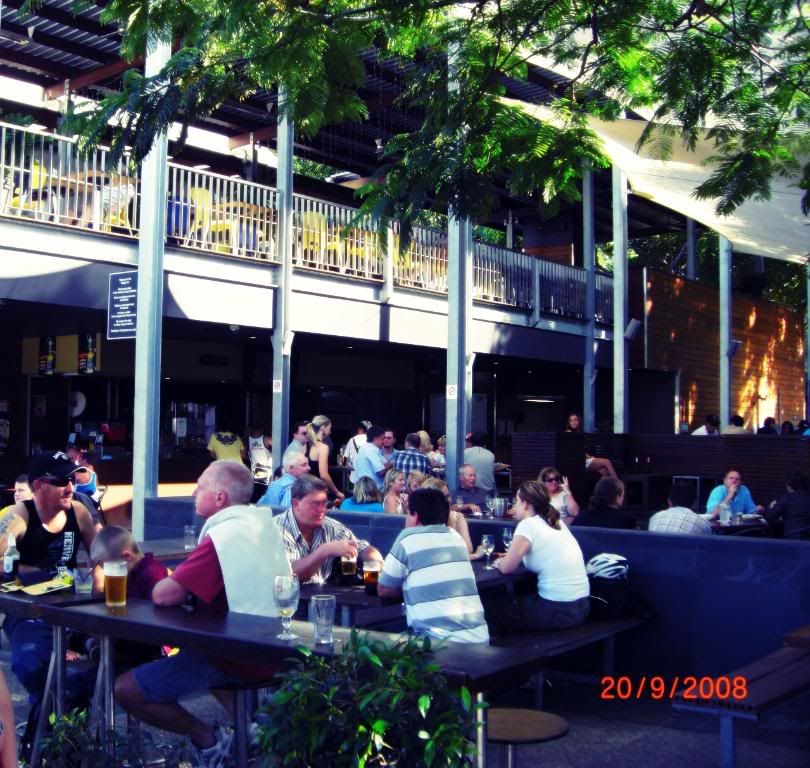 Cool bars with people just sitting down to chill. I want to chill like this on a lazy Saturday too!!!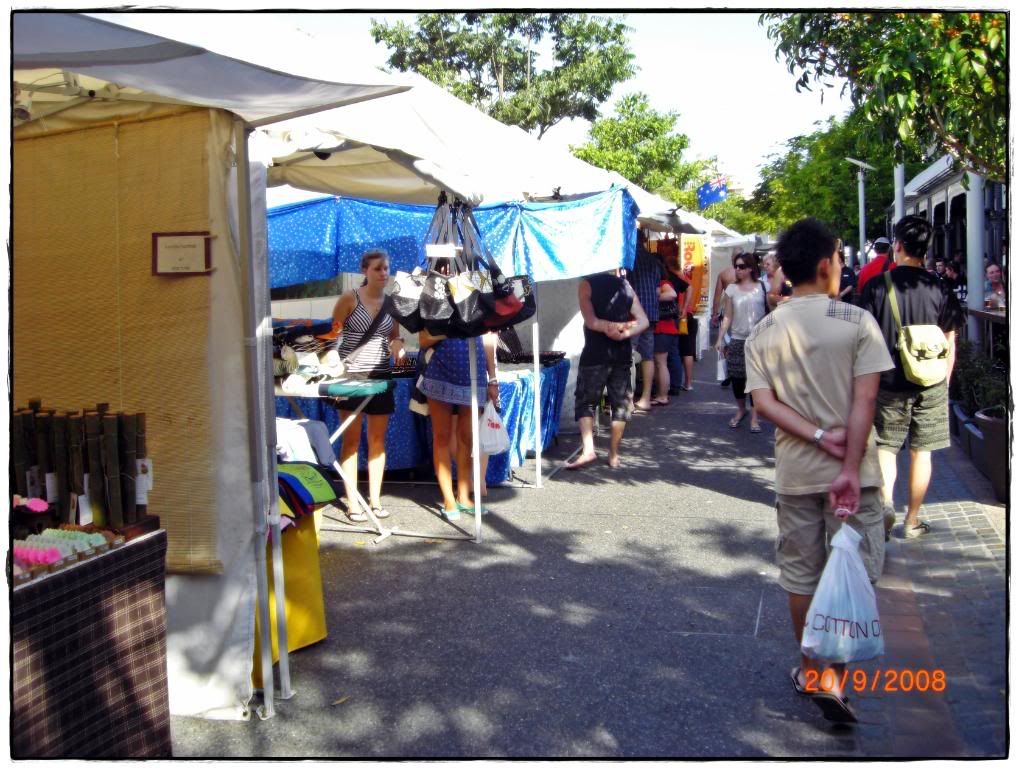 Flea markets. :D I bought Eden some really cool tops here and I almost wanted to carry the whole trunk of maxi dresses and whatever summer dresses home I SWEAR.

But I only have $250. :(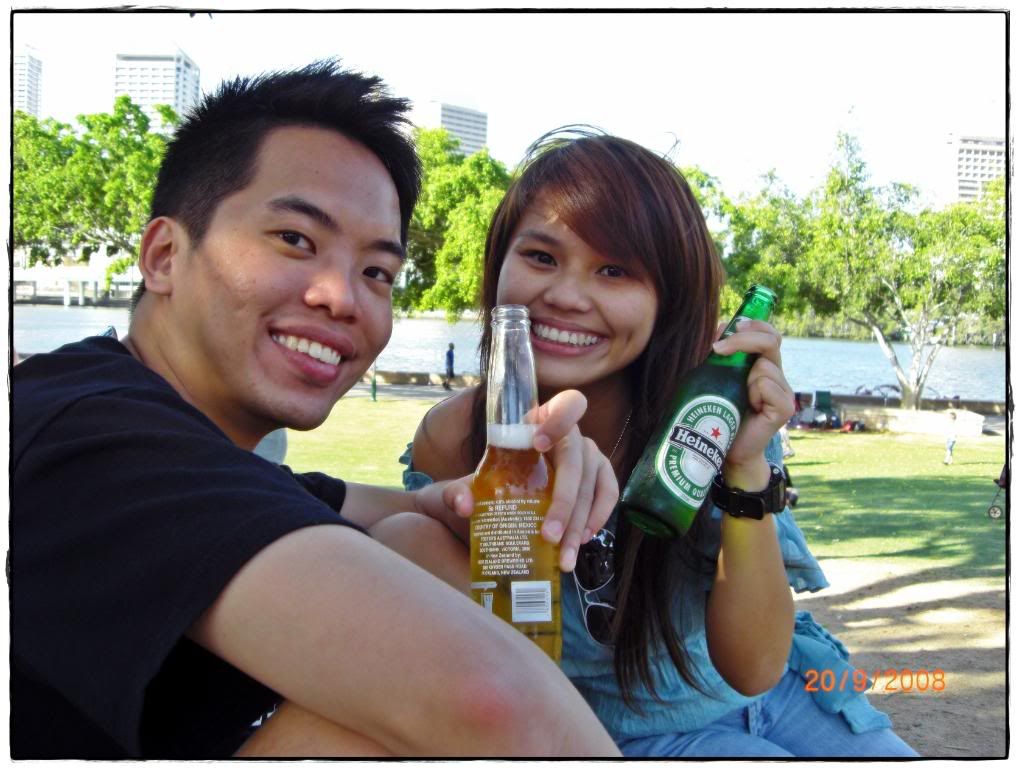 We met several boo-boos in our trip, and the very reason why we were sitting in the park with the drinks because Teo Shiming did not bring his identifications and we were rejected from chilling inside the bar!

Not that it's a bad thing though. We get to people-watch, share experiences and talk about loads of other stuff of zero importance.




There's this particular crane-like bird which is like everywhere! And they are so wild they are not even freaking afraid of human beings. They just fly around from table to table to grab whatever food they can find.

And that is quite horrifying. :\




Brisbane River!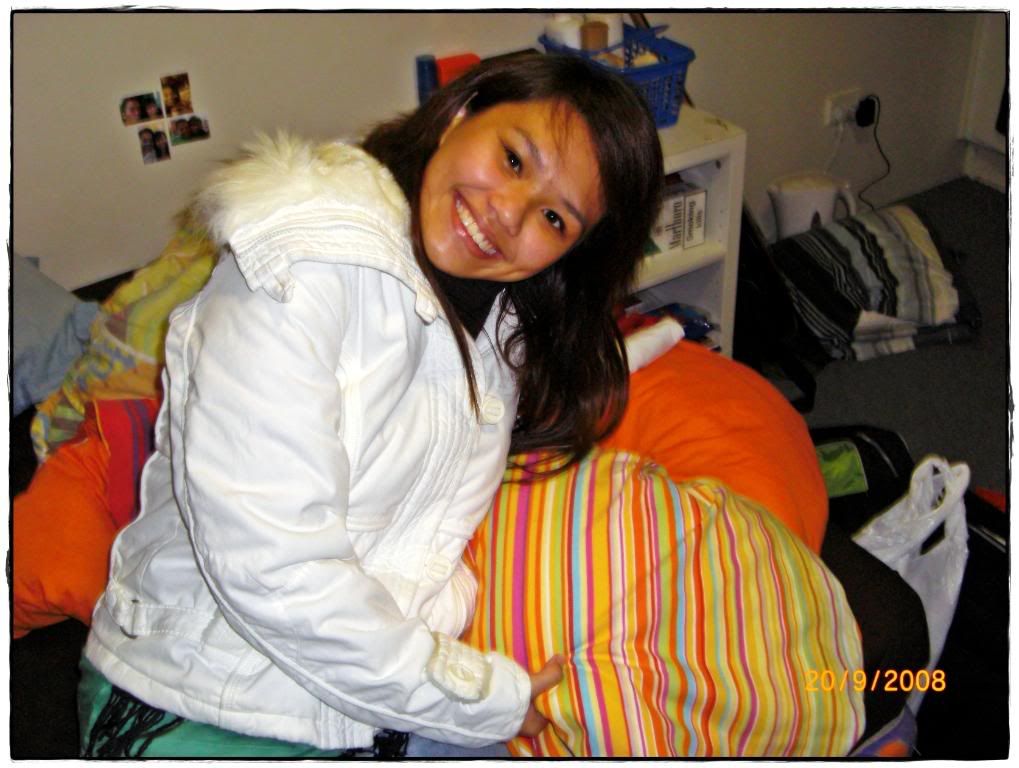 We headed back to the crash pad, slept for a bit before the night activities! Sleep has been a bitch on the plane so all of us slept like babies hahaha!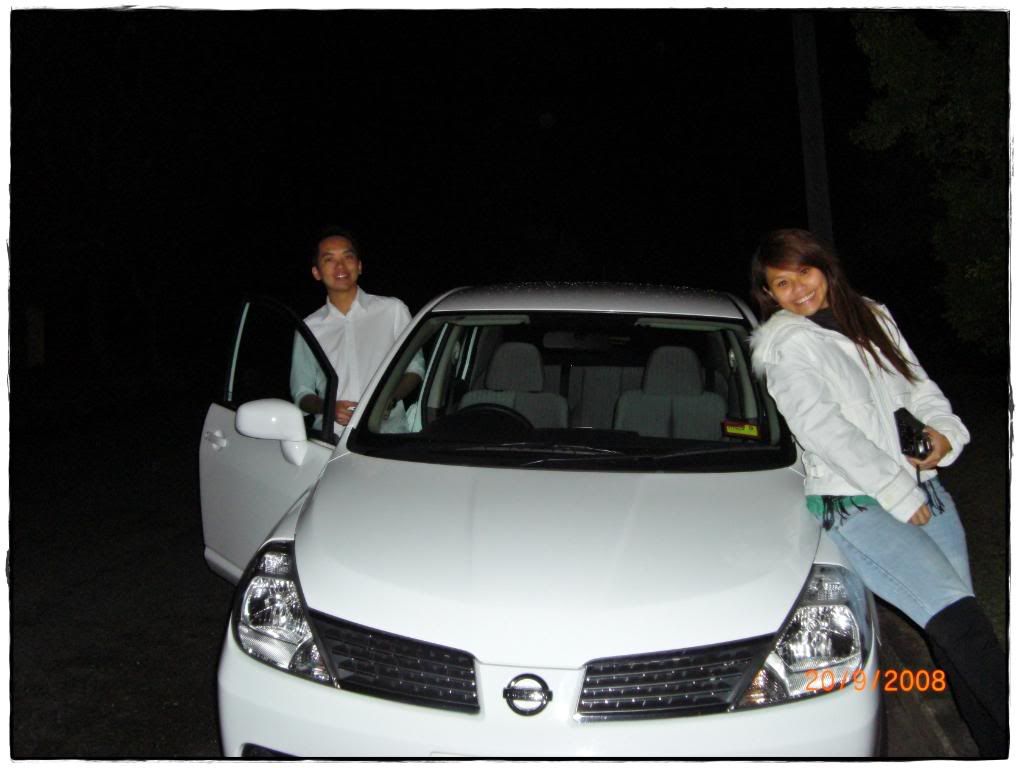 It was quite chilly at night! I think I wasn't used to it so hence the super thick jacket even in Spring LOL.

After a while I felt too hot to continue in that winter wear and I took it off. Gah.

So we headed for some dinner at Hungry Jack's first!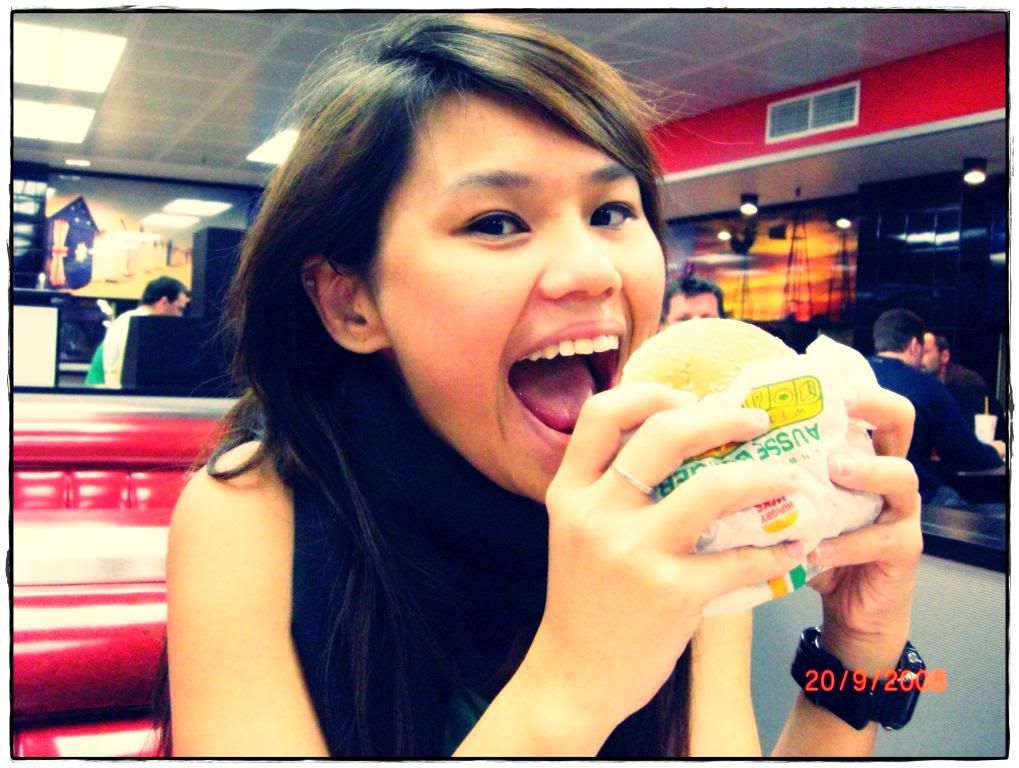 My face totally resemble the Aussie burger I was having, no?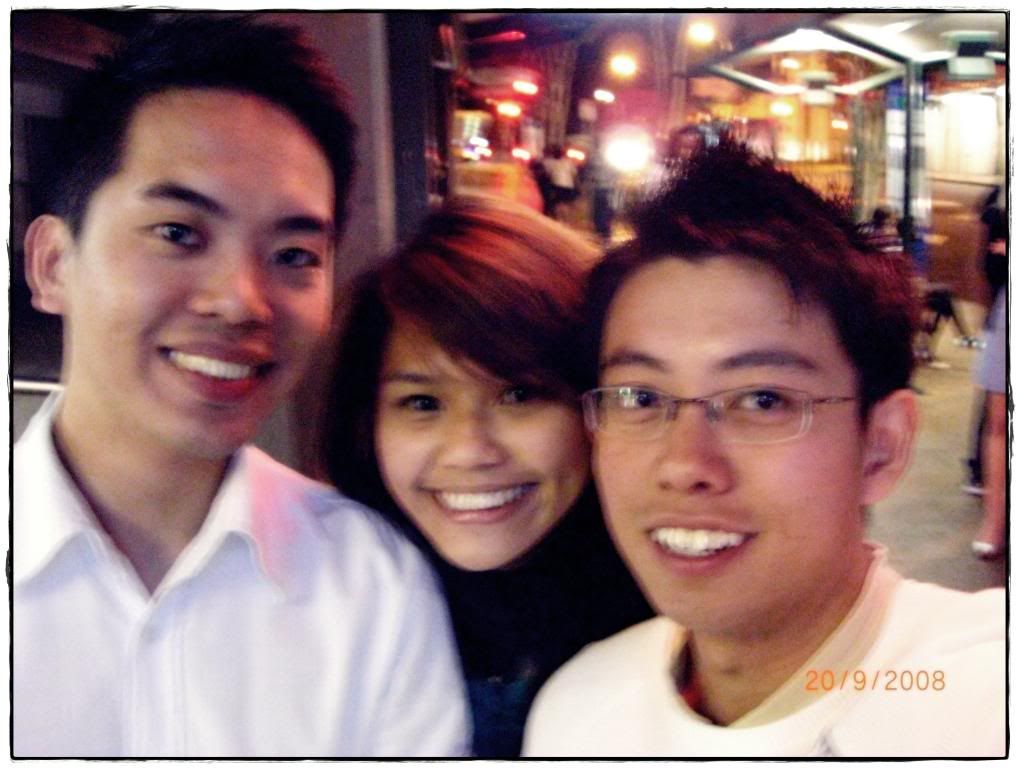 Queueing outside Caesar's, only to be rejected (AGAIN! Remember the bar incident earlier in the day!?) when we produced our identification cards.

Only driver's licence allowed, not identification card. No licence, have to produce Passport.

SIMI DAIJI???

In the end, we had to drive back to pick up our passports. -___________-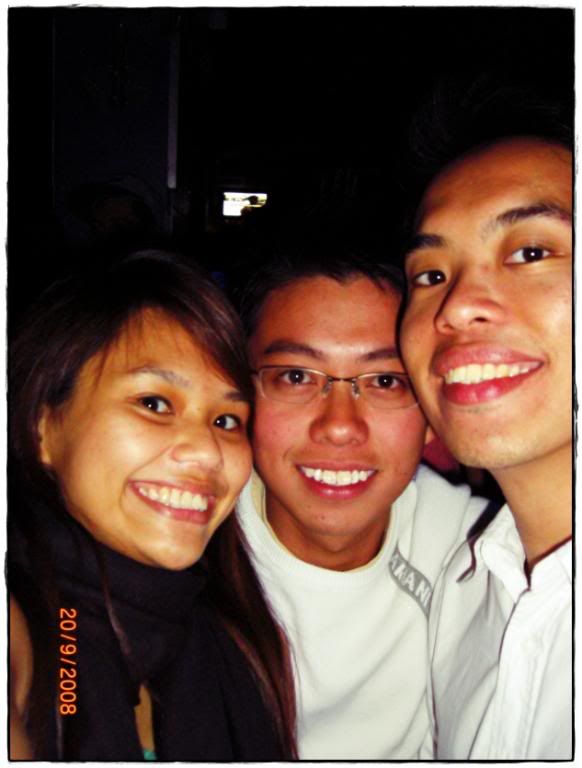 But we managed to get in 20 minutes later!

Cover charge was dirt cheap as compared to SG's - AUD$10 only!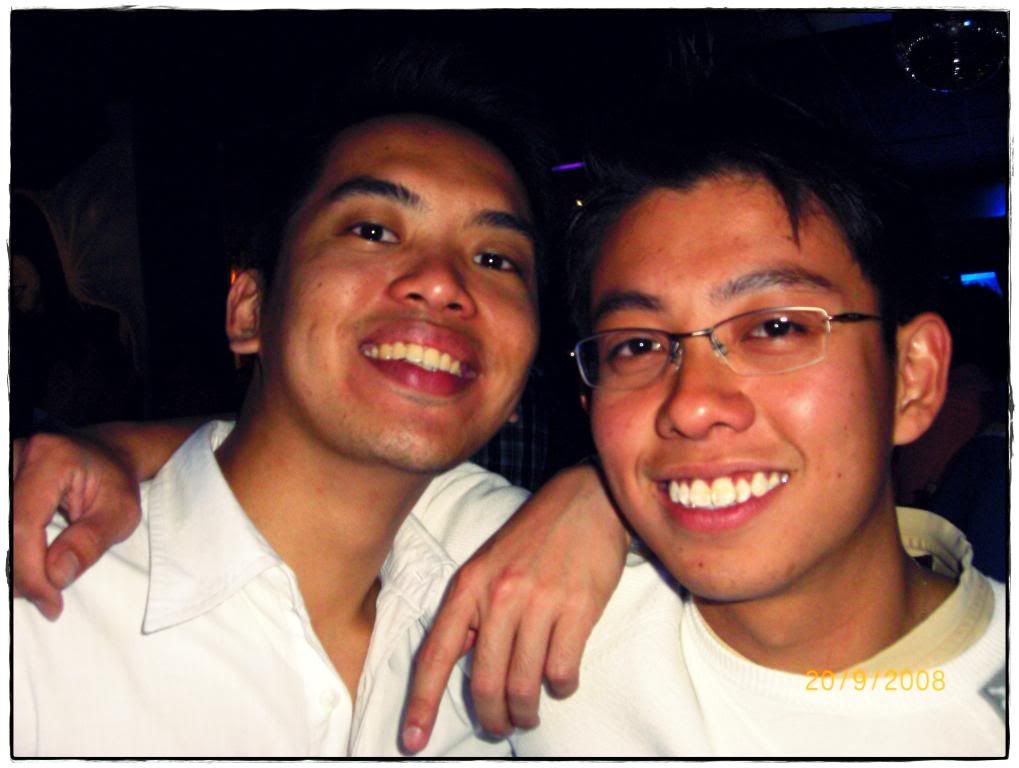 And booze was like only AUD7 per bottle?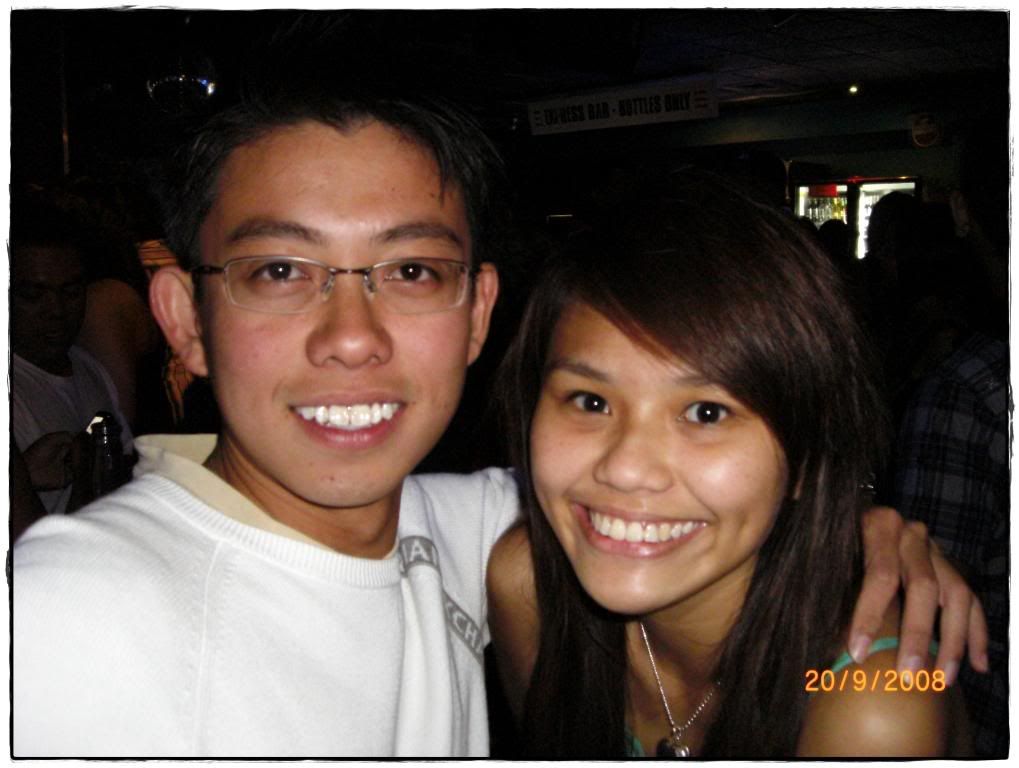 It's seriously psycho.

Know how much we drank?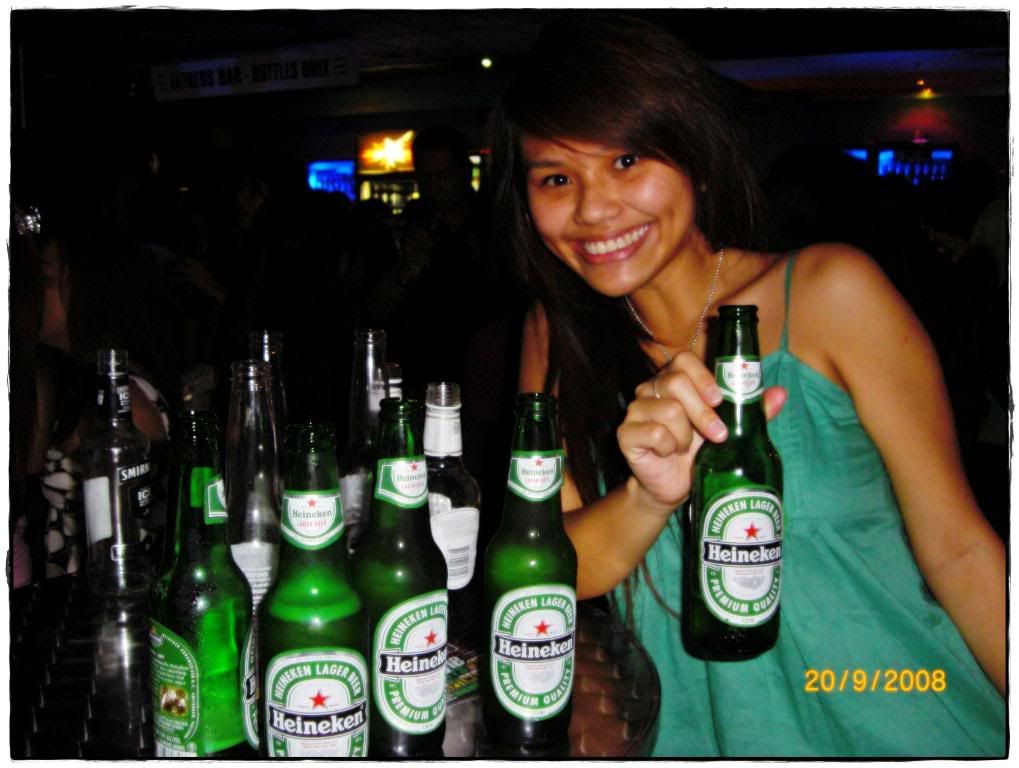 This much. It was almost like an army camp's happy hour la!!

And we have 24 bottles back at home!!




We headed down to the Treasury after that. And imagine we were still not even high after the bottles!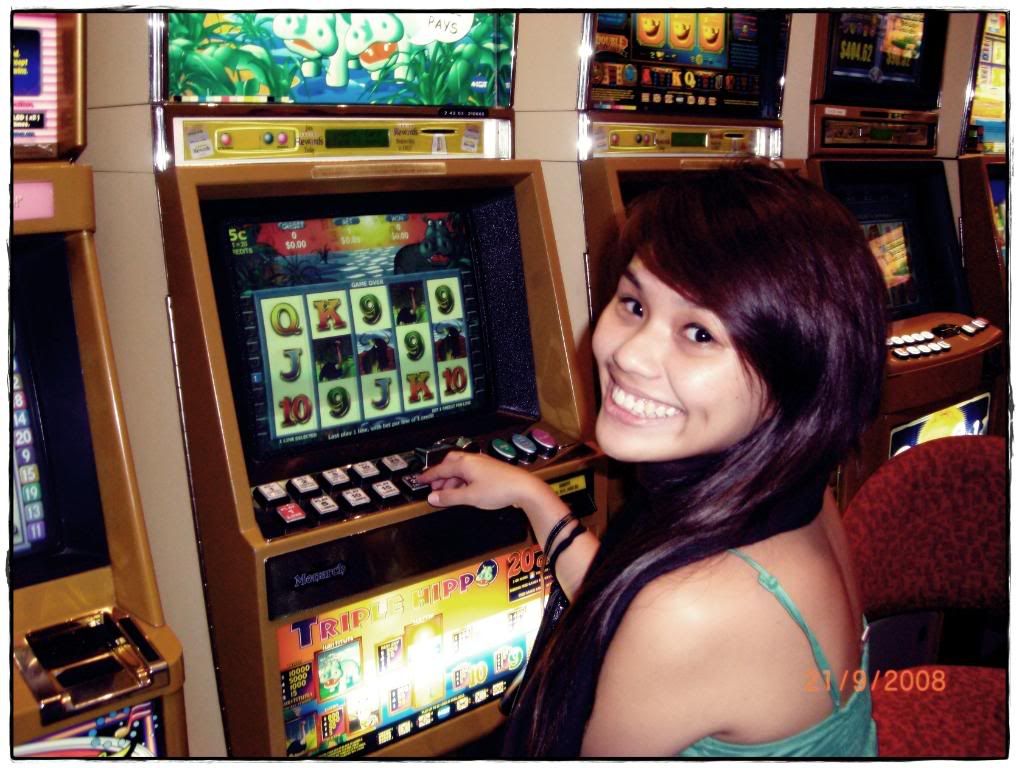 I lost lah.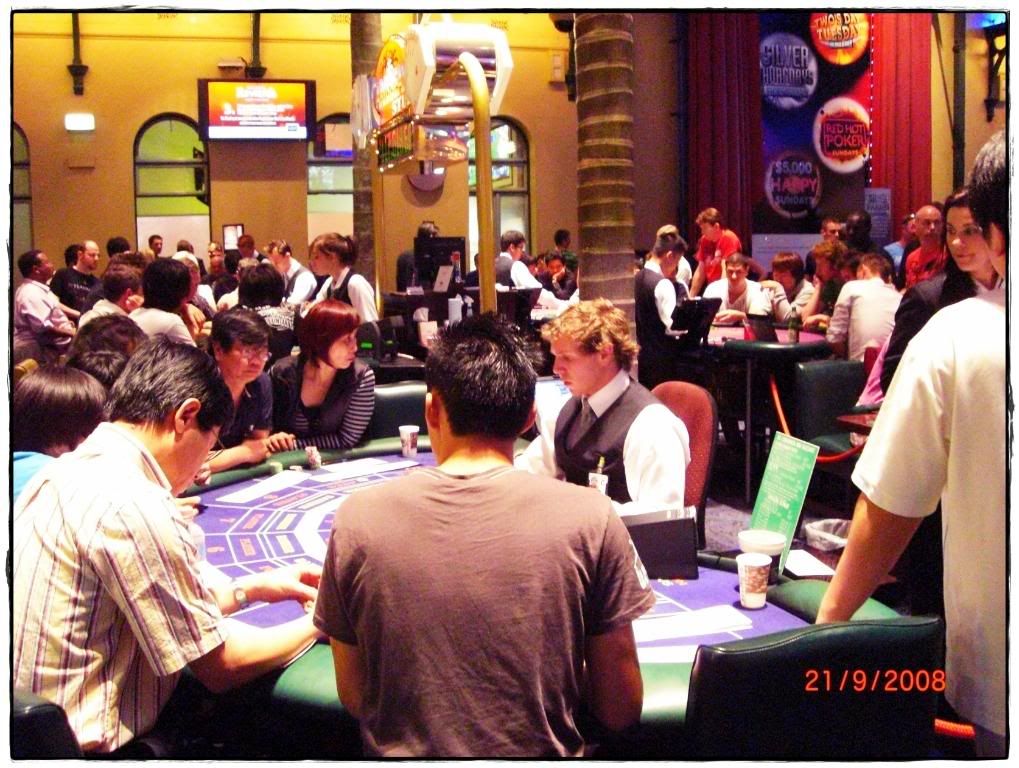 It was very crowded on the Saturday night!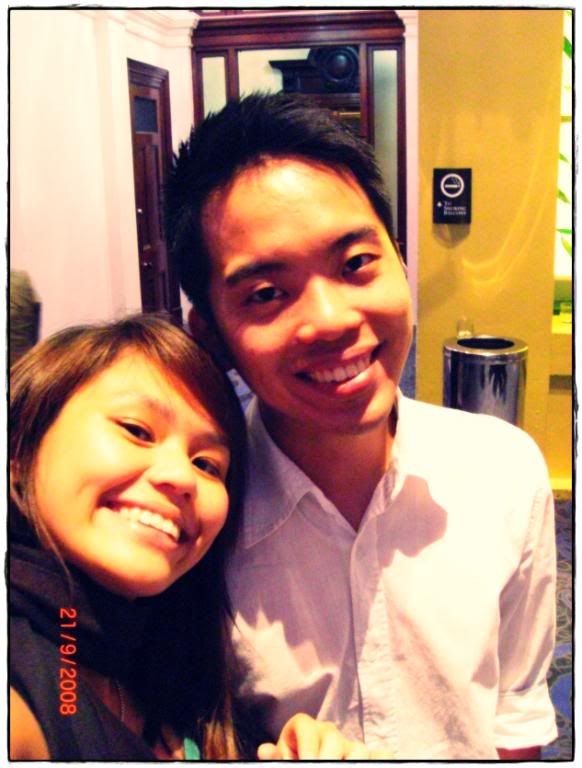 I think we were the youngest patrons there. Hahaha!

Day 2 - Gold Coast and Harbourtown




Lucky lucky! It was another sunny day so we could head on down to Gold Coast! We meant to leave the house earlier, but the lazy bug hit us and we snoozed until almost afternoon before we got our ass up to drive down there.

It was about an hour and a half drive, very fast if you travel at about 120kph - 140 kph. We meant to visit the Worlds - Movie World, Dream World, Sea World, Wet and Wild, but we simply have no time to.

So instead, we made up our mind and we chilled by the beach instead.



CORRECT DECISION!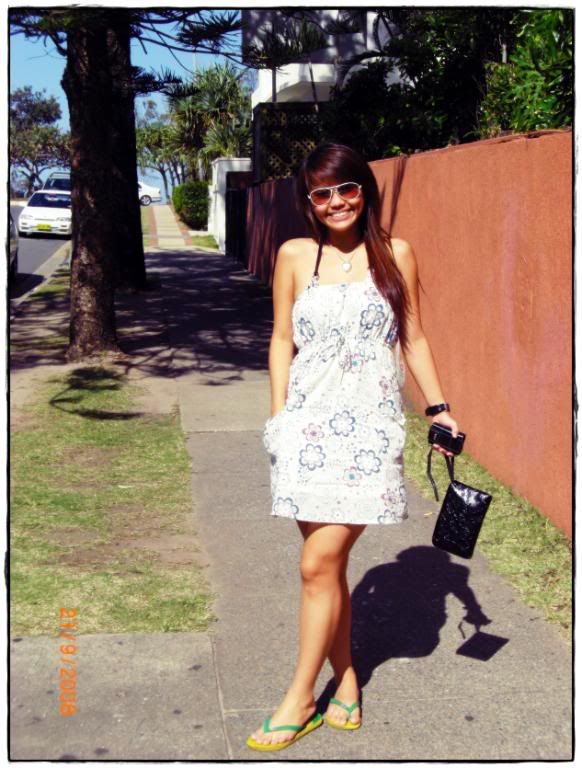 So we drove down to Surfers' Paradise!




Shiming seemed to be very amused at how the parking stand works....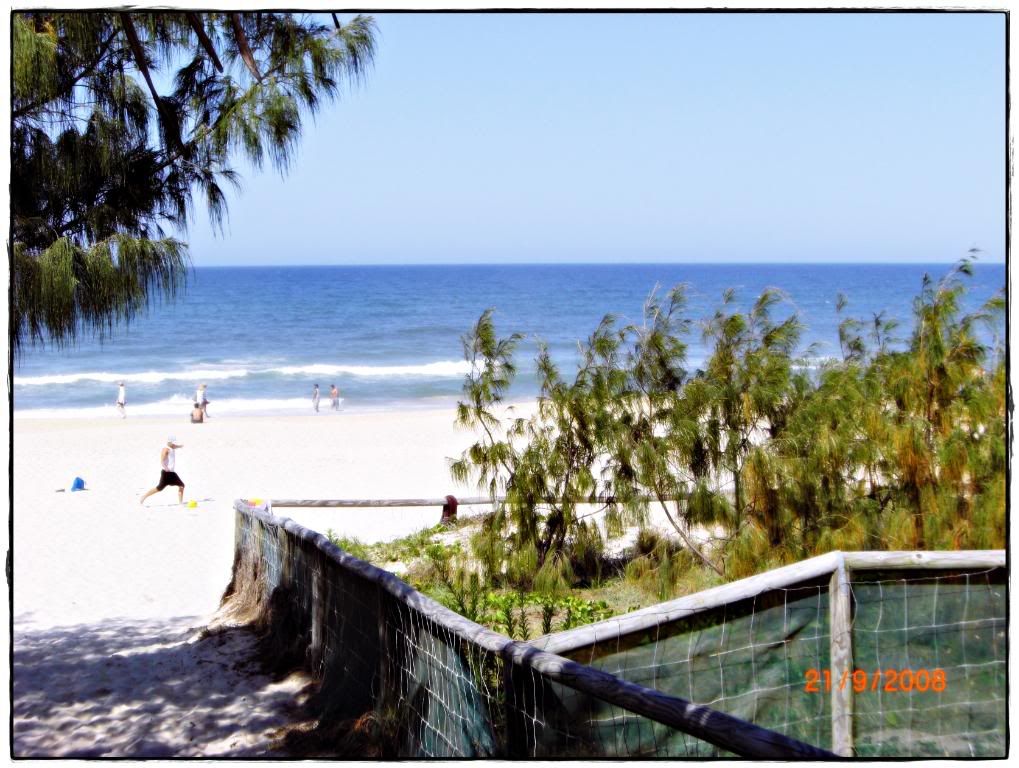 The place was awesome I swear. The sand was so fine it felt like powder! The waves were so huge you see people running around with their surf boards, there were hot bods on the beach playing volleyball and frisbees...

While we.... sat down and just slacked under the hot sun, with cool sand.

How often do u get a good sun with no scorching sand!?!? The sand in Sentosa is ALWAYS burning!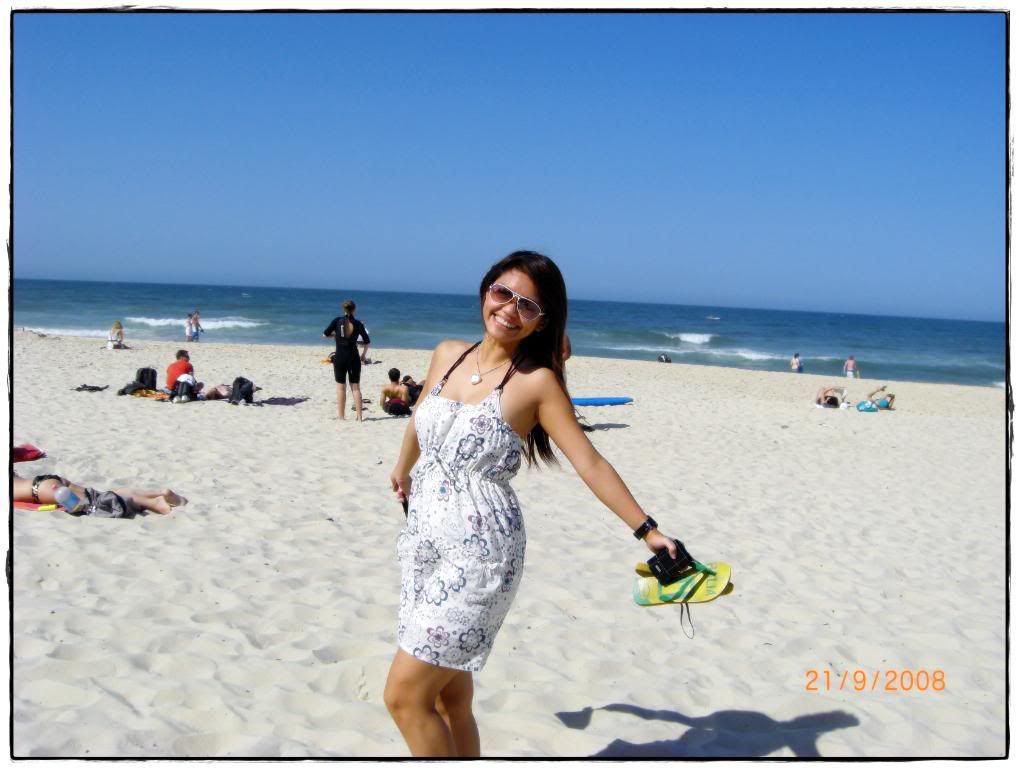 And when the sky is blue, it's REALLY blue. There's not even an inch of cloud!!!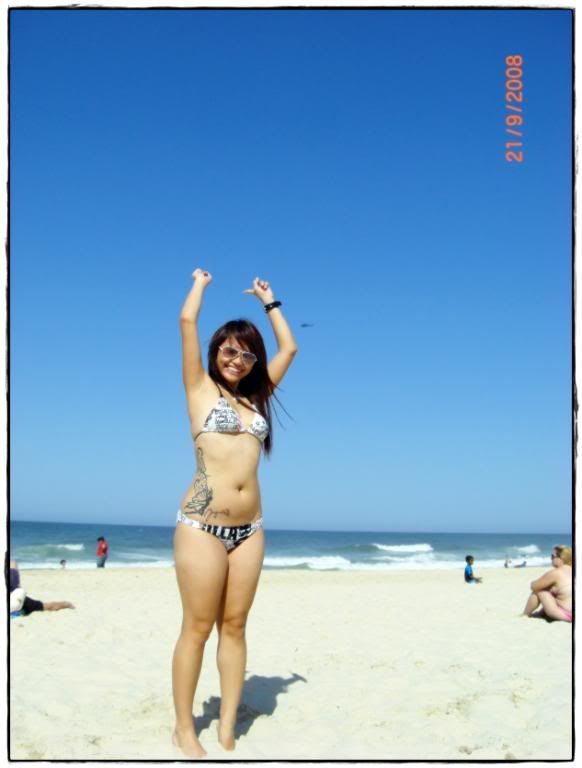 Hahahaha I should sun my beer belly for a bit. Thunderous thighs but I don't really give a fuck. If I can lose it, I'd already have so quit it okokokokok.

(Yes I'm that defensive against my thunder thighs.)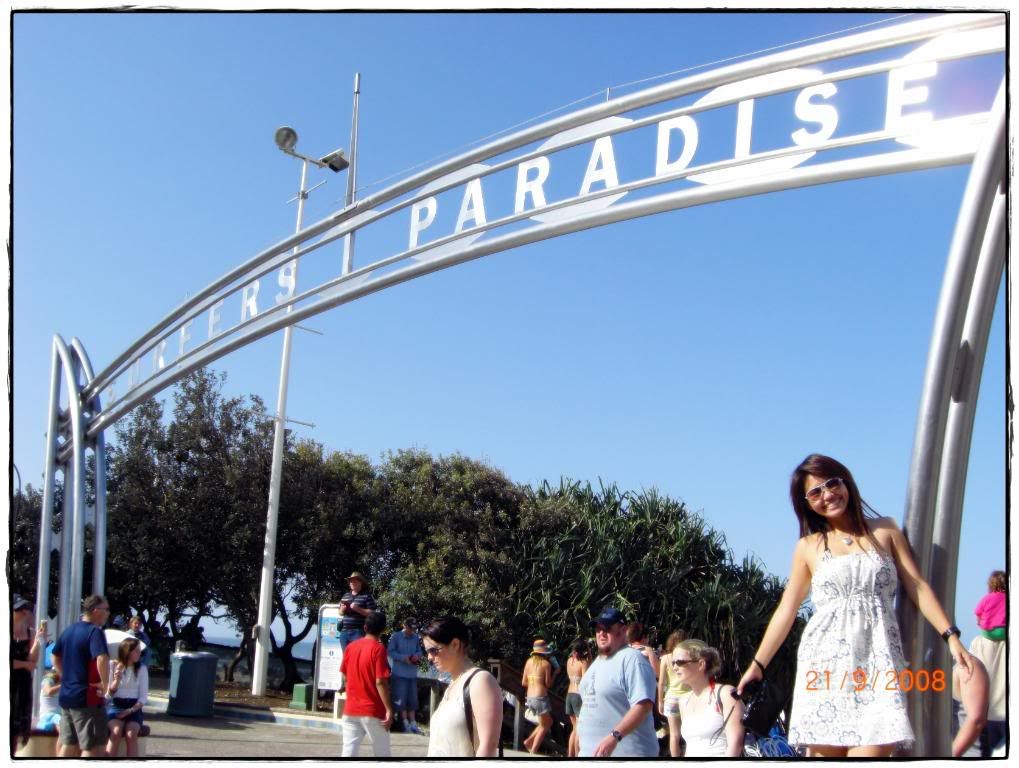 We headed to Harbourtown to shop after that but no pictures because I was really TOO busy shopping! Shiming got himself an Oakley's at 40% off can you believe it!?!?!

And I got loads of other stuff for the loved ones too! And I got myself a brand new Oakley pouch for freeeeeeee!!

It's selling at SGD$20 over dollars in Singapore ok!

I lost the black one that Edwin gave me one fine day on the bus when I was stoning. It's sad but well.

And then it started to rain. And then it started to feel cold!! And I was only in my mini dress and bikini!

It just went colder, colder and colder until I was shivering like a mad cat.




Despite me having a very bad experience with the local Hog's Breath, we decided to have it anyway. My experience didn't improve at all lor.




I ordered some Tortellini with Shrimp because I didn't feel like having steak. In the end, the tortellini is filled with some... stuffing, it made it real damn starchy and I couldn't make myself finish it.

:(

Jerry's mushroom steak was quite good though, on the contrary.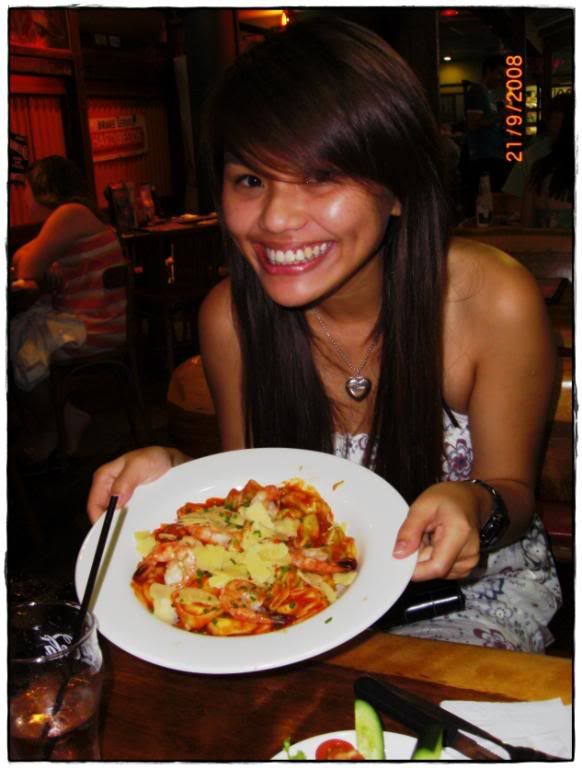 I like the beef and mushroom soup Shiming ordered too. Ended up he thought the soup was too "heaty" for him and I finished it up for him. Haha!

We walked around and went into this novelty store.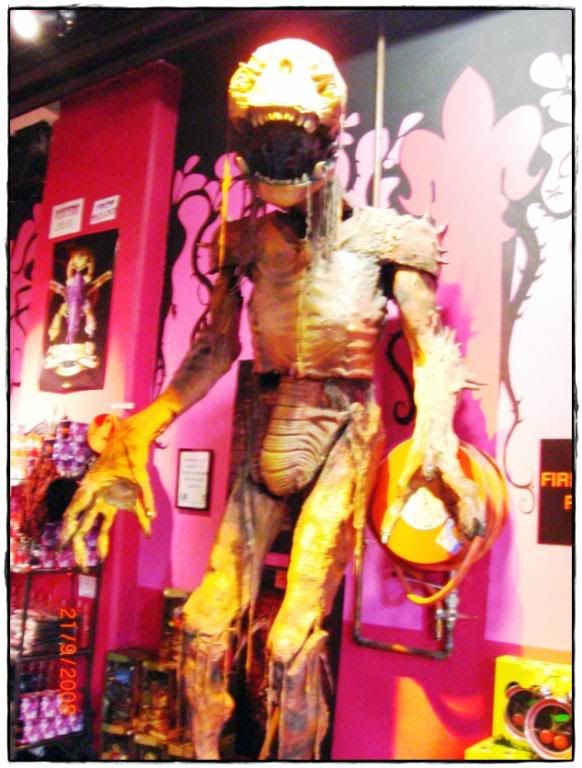 It's called Dracula. It's pretty freaky I wonder if these nonsense really come alive at night, when the shop is closed. :X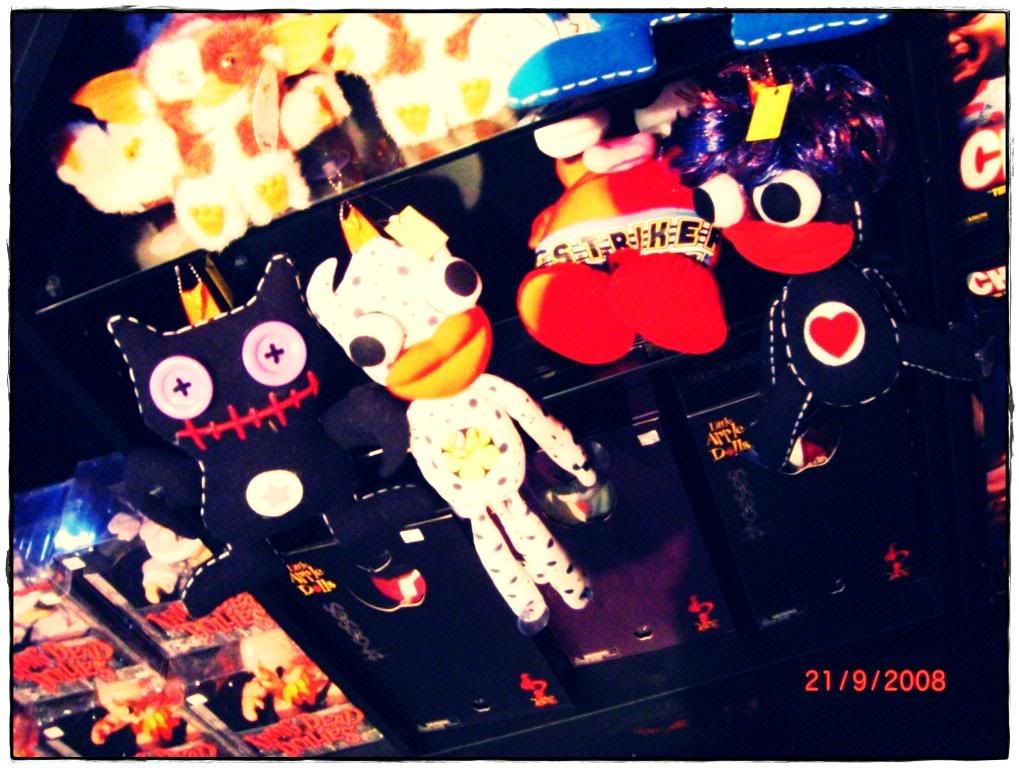 They sell some pretty cute voodoo dolls that kinda tempted me to buy them too. LOL. KILL THOSE MOFOS!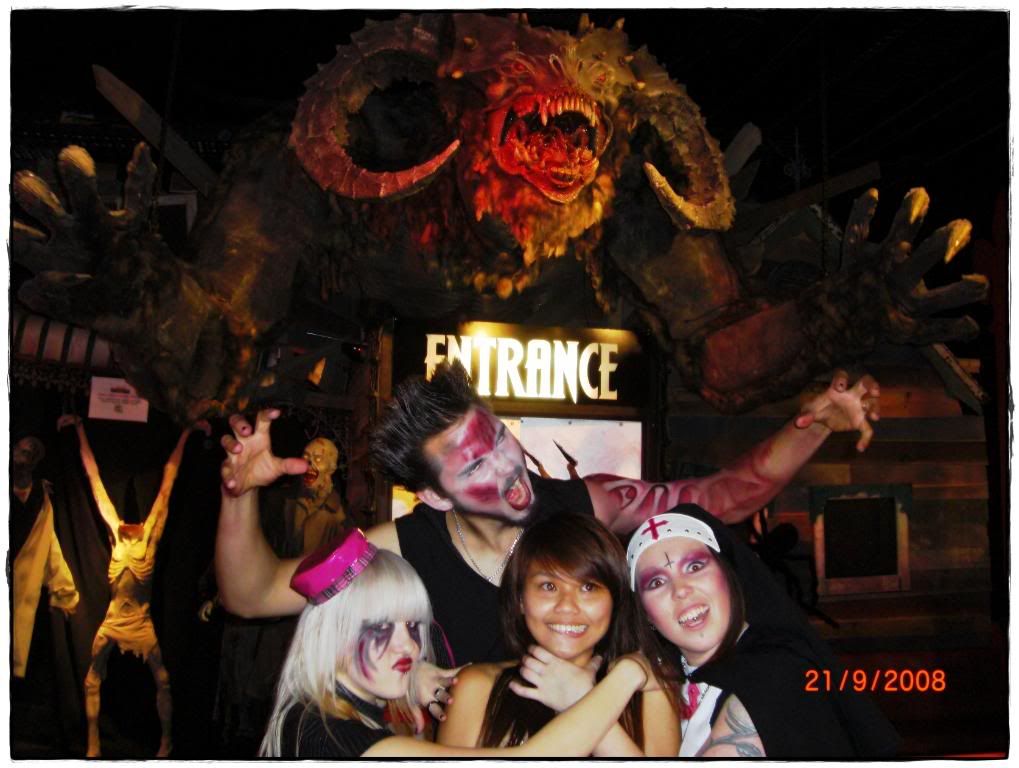 And check out the staff! Heeheehee.




And we have a poor fella here who lost his hand......

And as though it wasn't cold enough on a rainy night, Jerry drove us up to Mount Cootah.




Me and my totally frozen constipated smile.

It was worth it though, the night scene of Brisbane was breathtaking.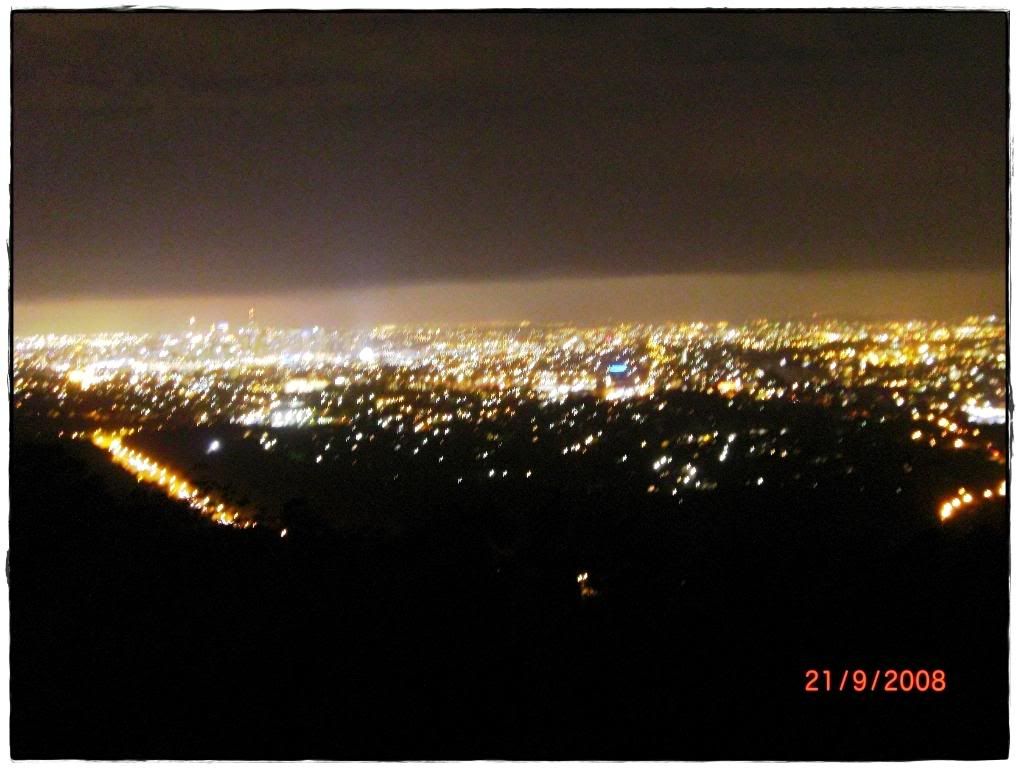 This picture does the actual shit no justice.

And check out the skies.




Stars. Loads of them, and my camera could only capture the brighter ones.

You know, my greatest fantasy is to have someone propose to me right under the blanket of stars. Hard to say no under such a romantic setting man. LOL!

And just for the fun of it, we dared each other to eat ice-cream under the crazy temperature.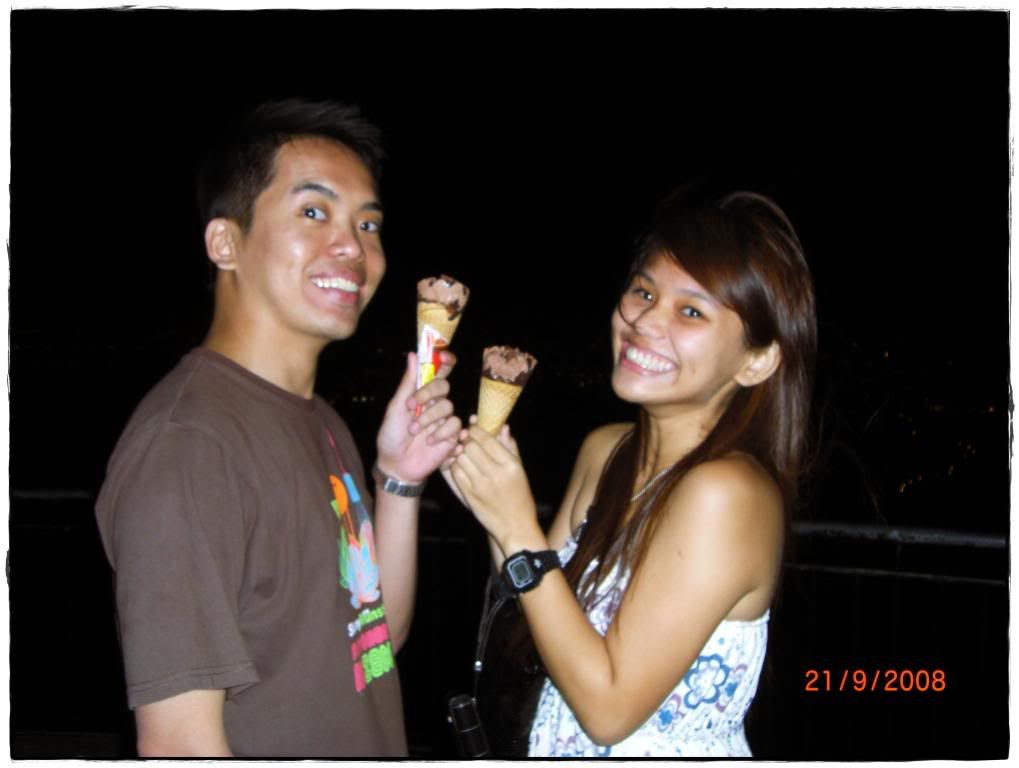 HAHAHAHAHAHA. It was madness. My whole mouth felt so cold I can't even open!!




Crazy asses. LOLOL



Day 3 - Byron Bay, Departure



So we spent the last morning waking up really early at like 3AM in the morning to drive down to Byron Bay to catch the sun rise.




Yes and it's colder than Mount Cootah even though it's supposed to be lesser in height!!!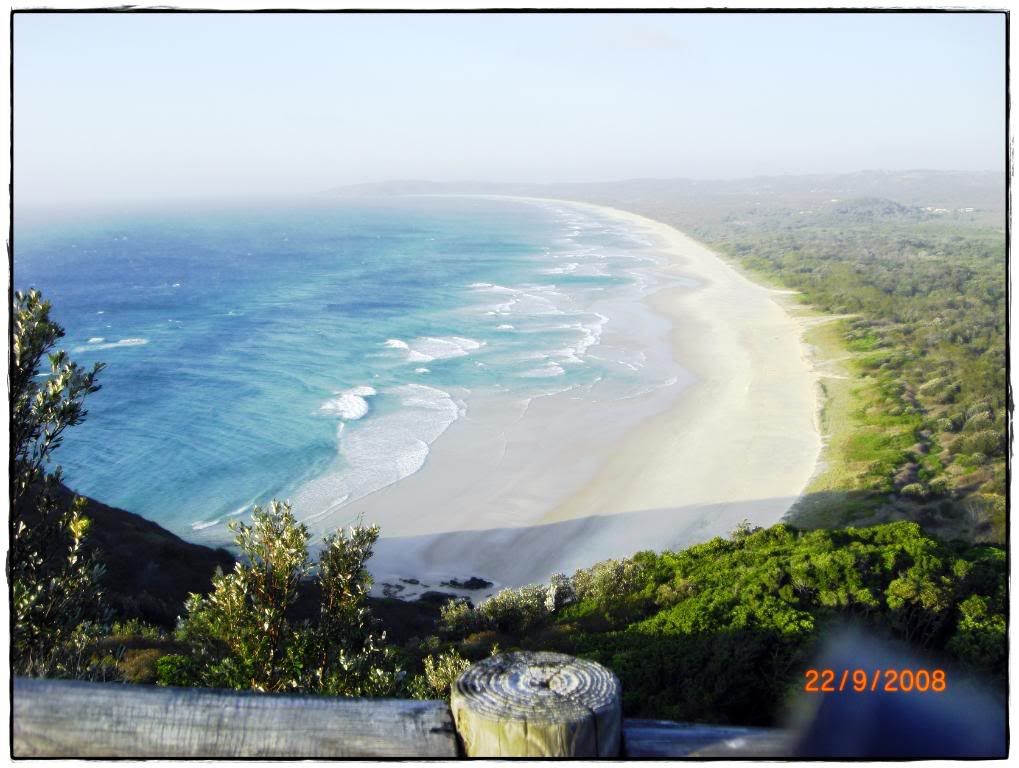 But the scenery is AWESOME. No?




The sun rise.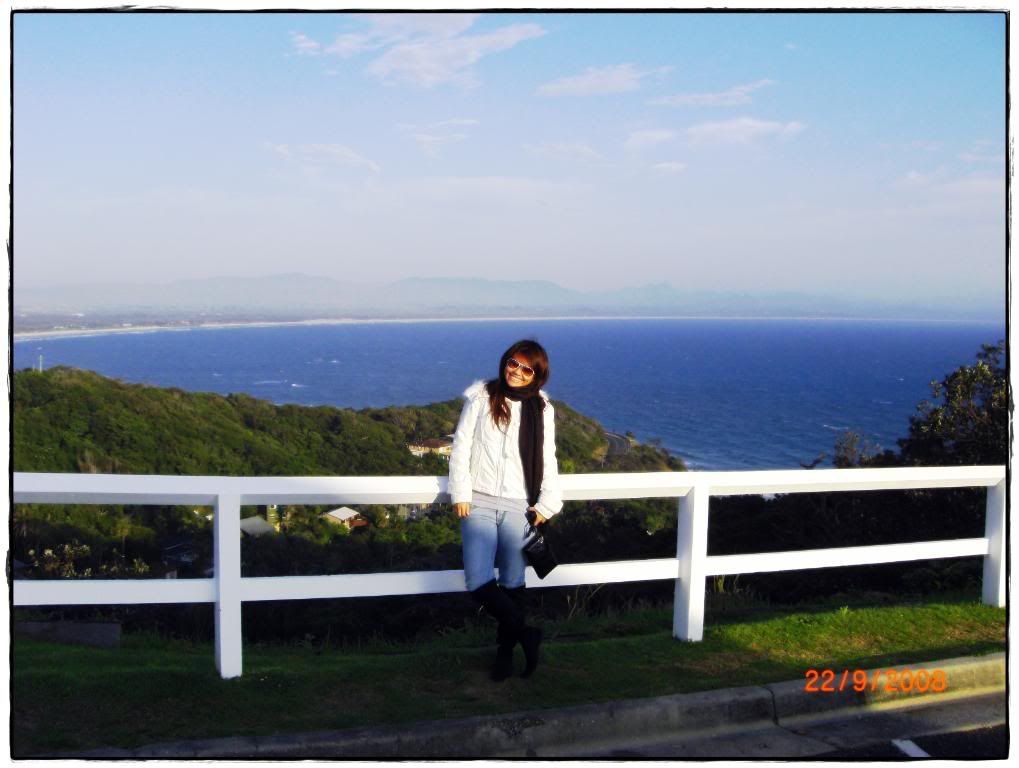 And if you're lucky, you get to see whales!!

Jerry managed to see a dolphin but by the time he pointed out to me, it already swam away. :( Shiming is totally oblivious that there might be interesting sea creatures, apparently.




Hahahaha super retro.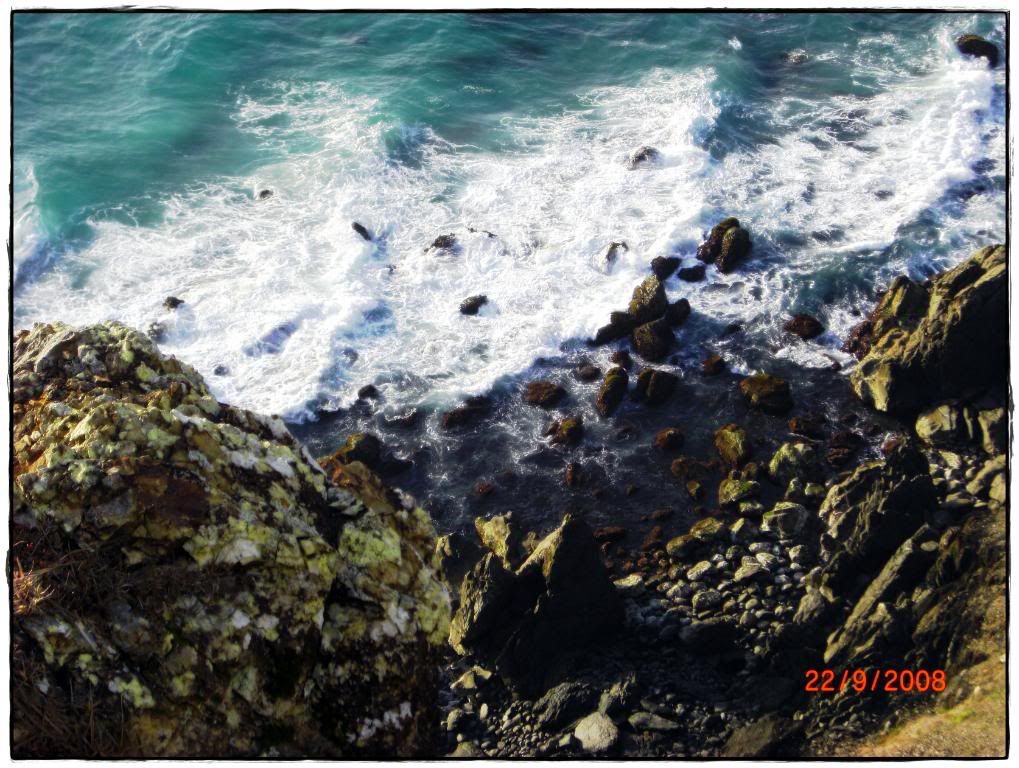 Indescribably beautiful.




And this breakfast set cost us AUD7 each. Expensive shit sia!

But it tastes really good I must say. :P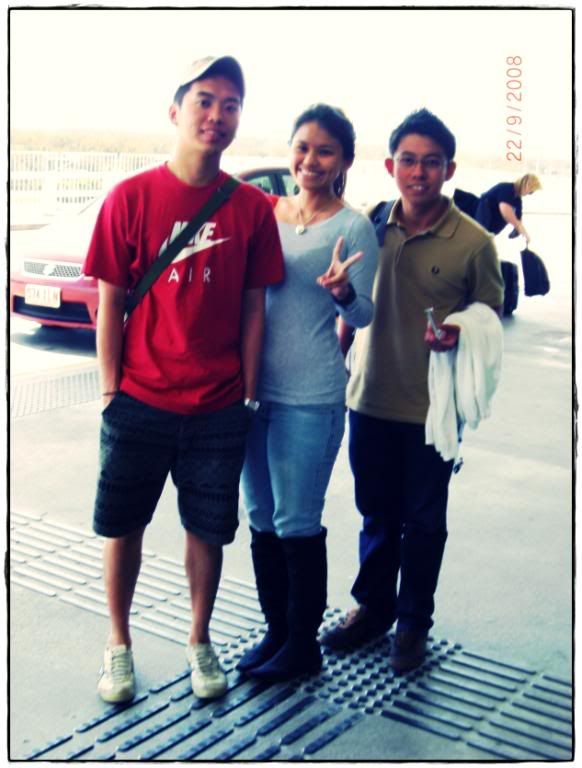 And the last picture before the goodbye.

So how? Should I just go there for 2 years?