[Adv] Foltene Anti-Dandruff Shampoo and Conditioner
Saturday, September 06, 2008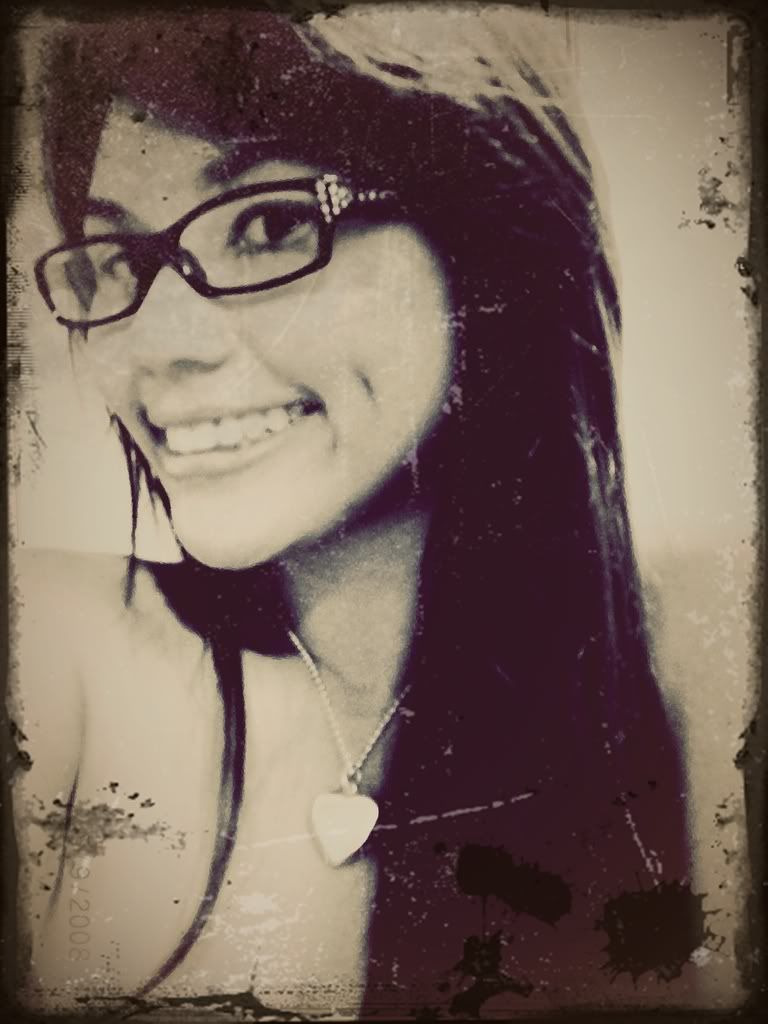 So it's no secret that my long hair is fake, and my fake hair is extended.
I envy girls with long, shiny silky hair because they look so pretty I think if I have such hair, all I need to do is to swing my head and Edwin will buy whatever I want - otherwise people will be dying to!
Yes, long hair IS attractive. Guys like girls with long hair because it's feminine, it's pretty, and most importantly, it's
sexy
.
The bad thing about my extentions are that they never really get nutrients from my scalp, so it gets ruined pretty easily. This means I have to take extra, extra care of it, and of course, my real hair as well.
Ever since I've had my extentions, my hairstylist commented that it has been tugging onto my real hair for quite a while (like 4 months plus?) and it's making my hair brittle, and when I tug my hair (accidentally of course!), the extentions don't actually break, but my real hair does.
I end up having loads of split ends on my head. :(
What are split ends?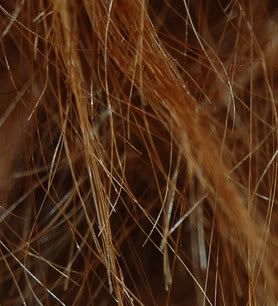 Picture credits to

a-girls-worth.blogspot.com
Split ends is also known as trichoptilosis. It is a common problem for many, many people all over the world. Split ends occur when the protective cuticle is destroyed at the end of the hair. The hair will then split into two or more strands.
In worst scenario, your hair will look like an exact replica of a broomstick. Turn you over and you'd be ready to do the job.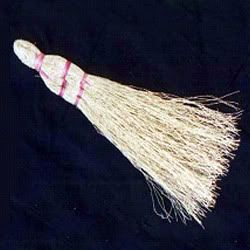 Some people claim that the split can be repaired, but the
experts have shown otherwise
. Once the damage has occurred, the best way to deal with it is to snip snip snip, snip it off.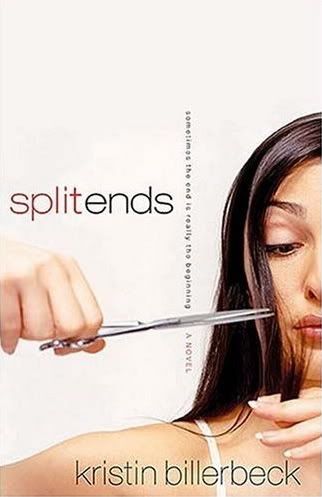 To prevent dry hair or split ends, of course regular trimming is required so that it's kept at a reasonable length where our protective hair oils can reach and protect the ends.
What else can you do to prevent split ends?
1. Brush your hair before shower. Try not to bundle your hair up while you shower cuz that encourages tangles. Tangles = you will try to untangle it = breakage of hair.
2. Don't brush hair hair while it's wet. Wet hair tend to be more brittle, so.. you get the drift.
3. Avoid hair dryers, curling tongs and whatever things else. Avoid dyeing your hair too.
4. Use proper shampoo and conditioner!
Which brings me to the point of today's write up!
Foltene has very graciously and generously sponsored their conditioner and shampoo for me to try for a week. I'm quite anal about what are the ingredients in my shampoo because I've got weak scalp, and using too strong a shampoo/conditioner, I get dandruff.
And dandruff are seriously disgusting and it's irritating because it's so bloody itchy!!!
Image credits to http://www.pgbeautyscience.com/defining-issues.html

Told you it's disgusting. Imagine lying on Edwin's shoulders and then the next thing you know, I rubbed some flakes on his Ralph Lauren polo. EEEEEEKS.

By the way, dandruff is not totally caused by dry hair. It's actually a fungal infection. :S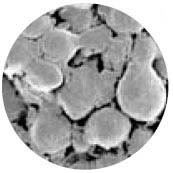 Say hi to M. globosa.
Ok! I think I'm getting too technical! (Blame the biotech streak in me GEEZ!)
Back to the post, so I've been trying Foltene's shampoo and conditioner for this entire week, and I must say I'm really pretty happy with the results!
My hair becomes more manageable, I let my hair down more often now (otherwise usually in the morning I'll tie them up because they tend to be in some madness of their own), and my hair is visibly softer.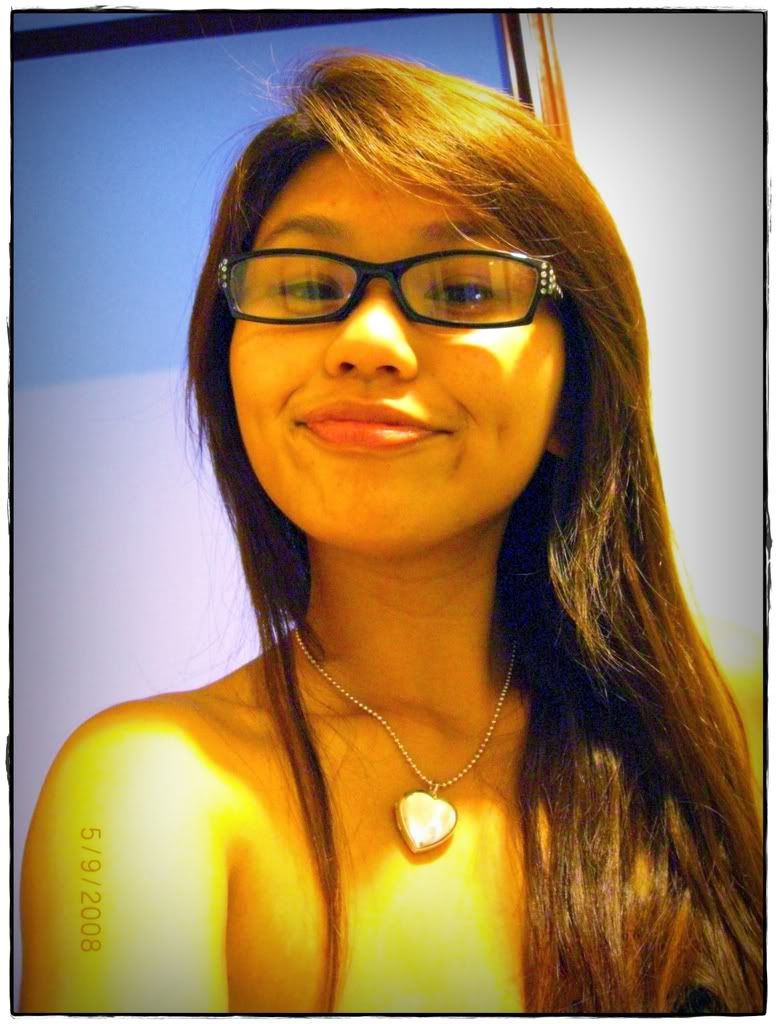 Yes I decided to be in my specs today. :P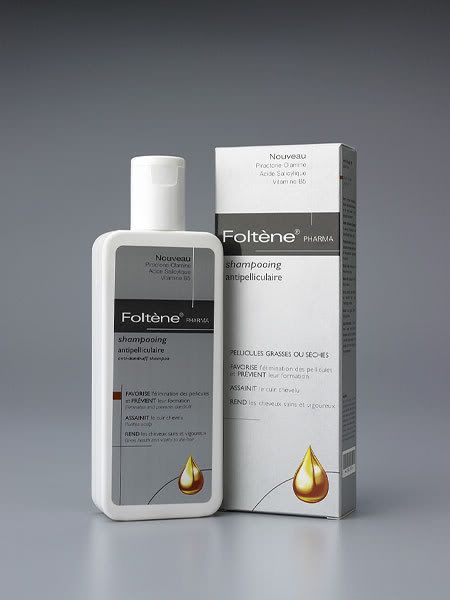 Foltene's Anti-Dandruff Shampoo
is specially formulated to combat all types of dandruff (greasy or dry) with its 3 active ingredients:
*
Piroctone Olamine
- eliminates the micro organisms responsible for dandruff with its antibacterial properties
*
Salicylic Acid
- clears away the most tenacious scales
*
Vitamin B5
nourishes the hair down to the root
Its mild cleansing base respects hair structure and scalp physiological conditions and is suitable for daily use.
Use 2-3 times a week until dandruff disappears. For intensive action against severe & chronic dandruff, use in conjunction with Foltene Anti-Dandruff treatment.
I haven't tried the Anti-Dandruff treatment though, because my dandruff problem has been under control for quite a while, so...... I'd save this baby for another day. :D
Another thing I like about this shampoo is that my hair dries relatively faster as compared to other shampoos I've used!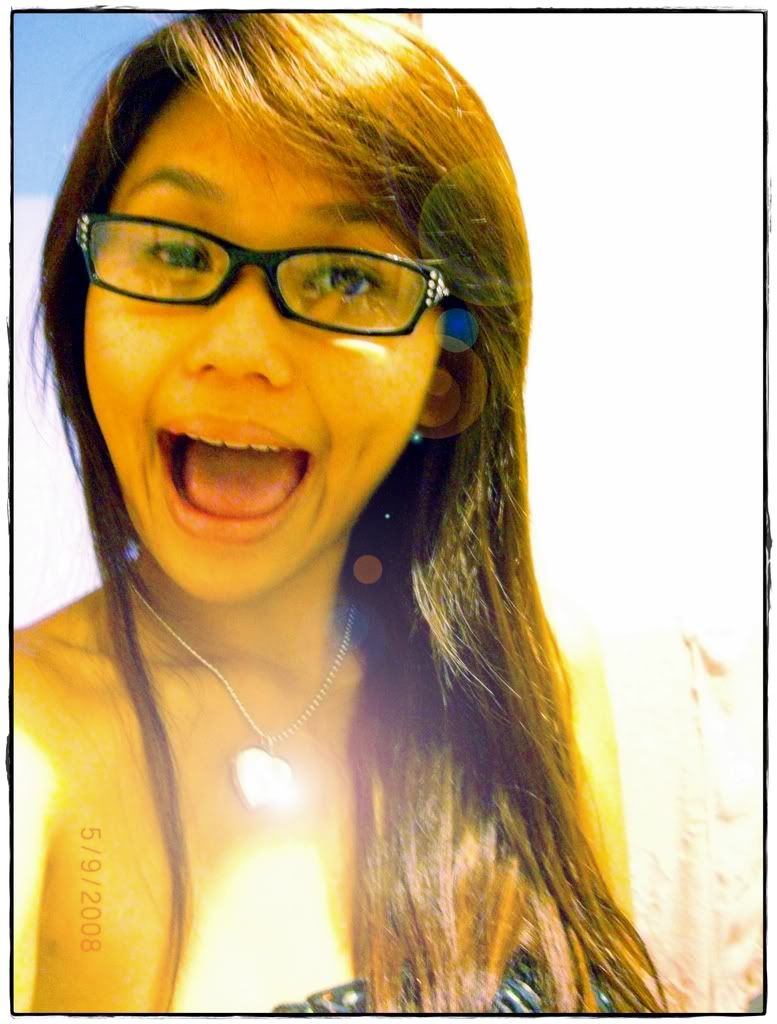 Okay I know I look super constipated in here heeheehee. I think I also look a wee bit more knowledgeable and less bimbotic, no!?!
Serene you have to be the judge. You're the queen of bimbos! :P
Apart from the anti-dandruff shampoo, I've also tried out the
Revitalising Conditioner.
I SWEAR I LOVE THIS CONDITIONER!
Apart from Ceramides (the substance found in human hair that hydrates the hair fibers), it contains Aloe Vera, Jojoba Oil and Vitamin E.
I'm an avid fan of Jojoba Oil I swear. (And Jojoba is pronounced as Ho-ho-bar. Aiyah, just an FYI :P )
Why? Cuz Jojoba is not only a good fungicide (remember your dandruff is a form of fungus? That's how I've been managing my dandruff problem), it is a fantastic moisturizer (you should be able to find it in major body moisturiser) and Jojoba now is being explored as a cheap, alternative source for petroleum fuel.
And it's edible!
The recommended usage is to apply it like normal conditioner, you know, start from the roots then massage massage.... but what I do, was to apply it on the ends of my hair GENEROUSLY, and then use the remainder on my real hair (i.e. on the top of my head), wrap it up with towel, surf the net for about 20 minutes before washing off.
HAHAHAHA. I LOVE THE RESULTS.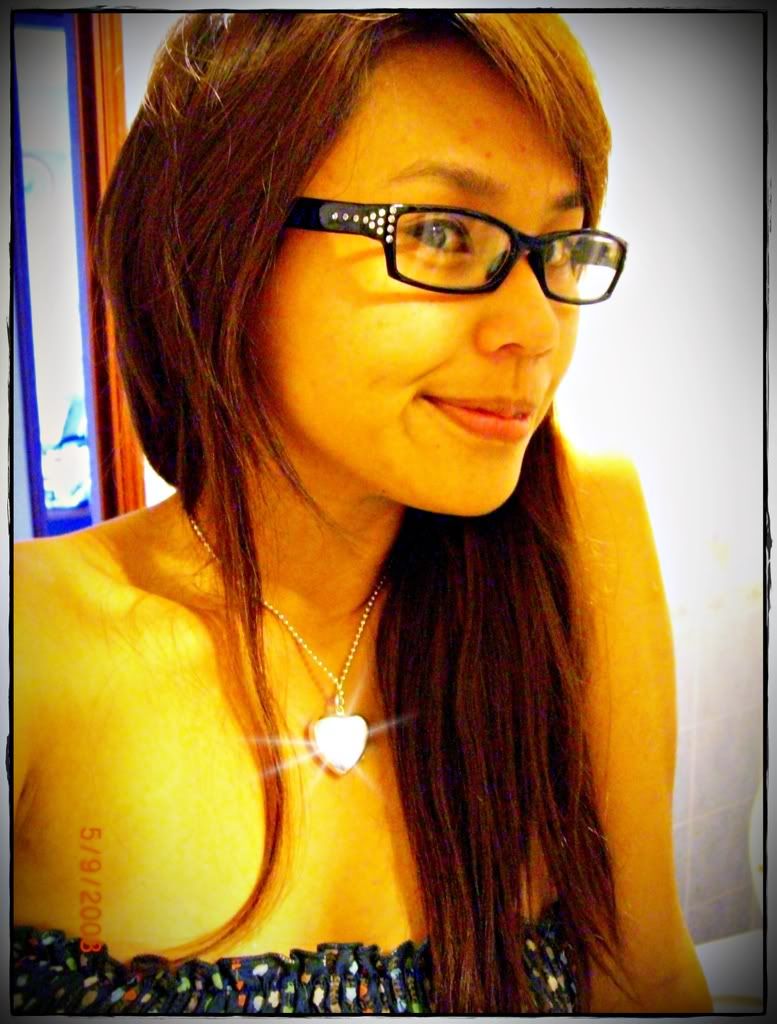 Even though I can't comb my extentions, it still fell nice and neat over me. That's how soft my hair became! It's still a bit messy sometimes, but I just need to toss it a little here and there, and I'm all ready to go.
The dare is, Foltene says that you can see results after just 1 wash. You just have to try it, I guess!
And if you're interested in the anti-dandruff treatment, here's how it looks like: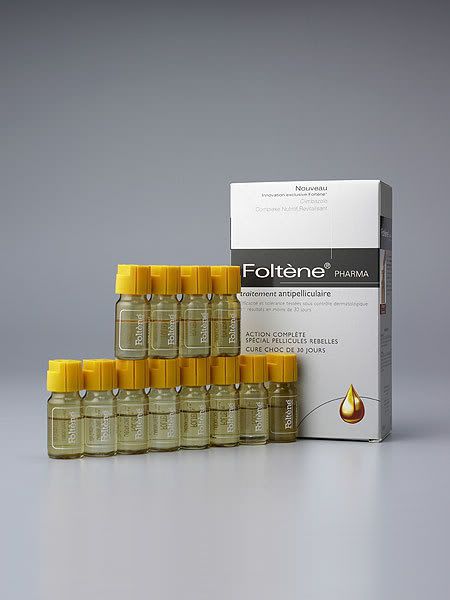 Different from the shampoo, this treatment essence contain Climbazole. It's a new generation of anti-dandruff ingredient that acts directly on dandruff to prevent their formation. With this, it has been clinically proven to eliminate dandruff COMPLETELY within 2 months with no side effects.
Here are the details:
Foltene Anti-Dandruff Treatment and Shampoo
Price: $35.70 (Shampoo) and $112.20 (Treatment)
Available at: Selected Guardian Pharmacy outlets
Robinsons Centrepoint and Raffles City
John Little Orchard and Marina Square
selected Sasa outlets.

Foltene Revitalising Conditioner
Price: $58.00
Available at: Selected Sasa outlets
Selected Guardian Pharmacy Outlets
Robinsons Centrepoint and Raffles City
John Little Orchard and Marina Square

For more information, please feel free to visit Foltene's website!
And oh btw, this product is suitable for guys and girls. :D
Foltene's shampoo just won the Men's Health Award for the Best Dandruff Shampoo!
Congrats!!

Read the write up here.
Ok! Gonna go get some groceries ready, Edwin is going to cook dinner for me tonight! :D