[Adv] Foltene Eyelash and Eyebrow Treatment
Tuesday, June 17, 2008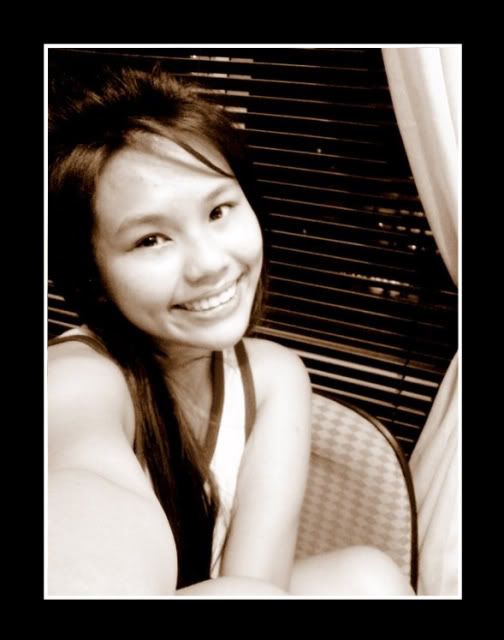 Seen any difference about me, except that I've grown fatter? :P
No?
I have thicker and longer eyelashes now I swear!
Let's take a closer look:
The picture on the left was taken from the
Virgin Trip to Cafe Del Mar
post. Almost negligible eyelashes I swear. :(
The picture on the right is what I've taken today! Lousy camera can't catch much of a close up flimsy lashes, so here's another view:
I have some tiny bottom lashes now!!! *squeals in happiness*
If you're wondering what I'm using, it's the
Foltene Eyelash and Eyebrow Treatment
!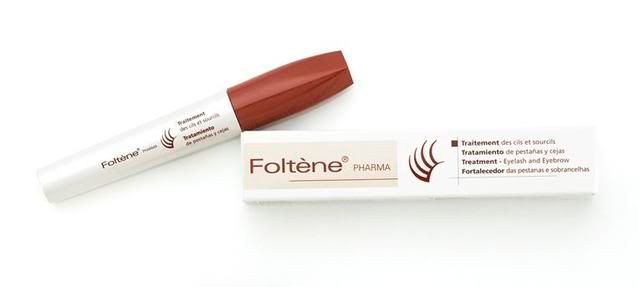 Foltène Laboratories was founded in 1944 and was a market leader in Italy for its hair loss product when they first launched in the early 60s. With continuous research and identification of active principles, Foltène Laboratories went on to discover and develop other active ingredients that helps to treat hair and scalp problems, so, you can not only use this for your eyelashes, you can use it for your eyebrows too!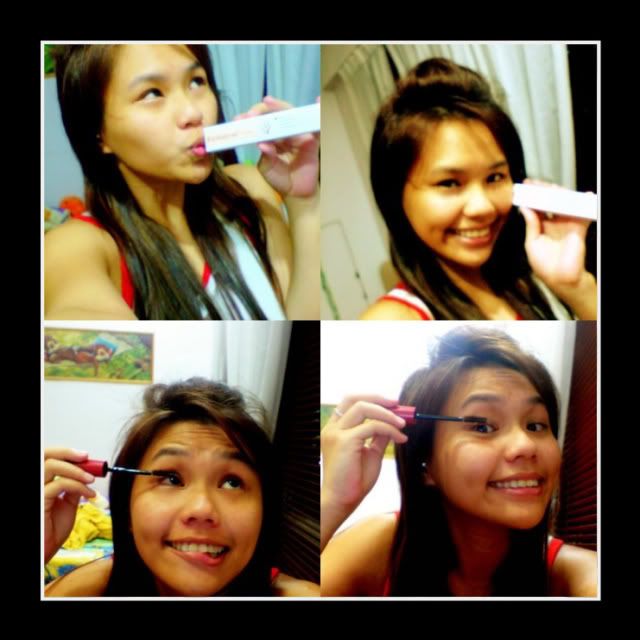 This Eyelash and Eyebrow treatment is also very safe, all of the active ingredients have undergone stringent clinical trials conducted according to experimental protocols and backed by 42 international clinical trials. Therefore, Foltène guarantee plus chop that their products have been proven to have no side effects.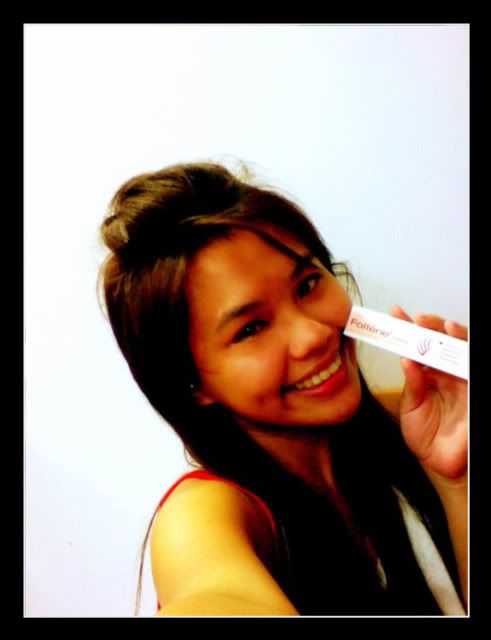 The active ingredient is Tricalgoxyl© which is also the main active ingredient found in the hair loss range for women. Based on this patented exclusive ingredient, Foltene Eyelash and Eyebrow Treatment contains botanical agents to moisturize and soften lashes and brows.
Tricalgoxyl also helps to repair lashes that have been exposed to harsh conditions including perming, extensions and overuse of mascara. The treatment essence is also tested dermatologically and proven to have no side effects, safe for use on sensitive skin, eyes and contact lens users as well!
My application routine:
Every morning before I start to work, and every night before I hit the sack!
Where to get this baby:
Available at all Sasa Outlets, Robinsons Centrepoint, Robinsons Raffles City, John Little Orchard, John Little Marina Square and selected Guardian Pharmacy outlets.
Home delivery is also available at www.foltene.com.sg. Purchases below $100 will be subjected to $10 delivery charges.
And lastly, Foltene Eyelash and Eyebrow Treatment will be available at selected Watsons outlets from end June 2008! Weet!
Each tube is going for $58
, but the very generous people from Foltene has agreed to give all readers of thesupergirl.wordpress.com a
25% discount!
That's like a freaking $14.50 discount, and you only pay $43.50 each!
JAC SAYS THANKS TO FOLTENE FOR THE GENEROUS OFFER FOR US! :D
But do take note, in order to enjoy this 25% discount, you have to call them at 6846 8500 and mention THESUPERGIRL.WORDPRESS.COM!
Offer will be valid 1 month from the this blog entry. :D So don't wait ok!
Apart from the generous offer, Foltene is also giving away these samples complimentary!
Foltene Pharma Hair Loss for Male
Foltene Pharma Hair Loss for Female
Foltene Pharma Anti-Dandruff
Foltene Pharma Revitalising Conditioner
Just drop them an email at
their official website!